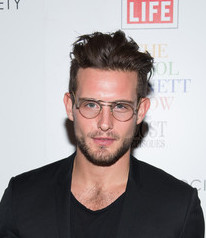 Hollywood star Nico Tortorella debuted on the television series Make It or Break It in 2009. Playing the role of Razor, he appeared on the said show until the following year. He also starred as Cole Shepherd on the short-lived program The Beautiful Life: TBL. After this, he made his feature film debut in 2010's Twelve.
The following year, he starred as Trevor Sheldon in Scream 4, as well as appeared in the movie Trespass. Later in 2013, the actor became further known for starring as Jacob Wells in the crime thriller series The Following. After this, he had performances in the feature films Odd Thomas and Hunter&Game. After appearing in the pilot Eye Candy, he landed the role of Josh in Younger, which he has been playing since 2015 up to present.
To add, he starred on the TV films Mamma Dallas and Trailblazer Honors. He went on to portray Lyle Menendez on the television movie Menendez: Blood Brothers. Tortorella also ventured into hosting with How Far Is Tattoo Far? He currently stars as Felix Carlucci in the limited series The Walking Dead: World Beyond. The actor has also guest-starred as himself on such shows as Lindsay Lohan's Beach Club, RuPaul's Drag Race, and Legendary.
Nico Tortorella takes care of his body by following a healthy diet plan. In an interview, he got candid about the diets he has tried and the kind of eating habits he sticks to. "I've always had different diet kicks. I grew up in a big Italian family, kind of grew up a chubby kid, then went vegan in fifth grade. I did that for three years, then I went raw in high school," said the actor.
"It's always been extreme, but in the last few years I've gotten into balance. I don't restrict myself like I used to. I'm mostly Paleo, but if I'm at a restaurant and I want something, I'm not not going to eat it."