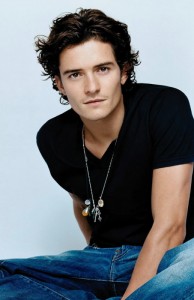 British actor Orlando Bloom initially started his career as a television performer, appearing first in Casualty. Some time in the late 1990s, he made his debut in Wilde. A few years later, he achieved his breakthrough as Legolas in The Lord of the Rings: The Fellowship of the Ring released in 2001. He has since become a recognized actor for reprising his role in the remaining The Lord of the Rings films. He secured further fame, this time as one of the leading stars in Pirates of the Caribbean: The Curse of the Black Pearl released in 2003. He's also reprised his role in two more Pirates of the Caribbean films. He's also played Legolas again in The Hobbit trilogy in the 2010s. Orlando has also portrayed notable characters in Kingdom of Heaven and Troy.
Orlando Bloom is an established leading man and is also internationally known for his iconic roles in a couple of film trilogies. With him being used to playing action-oriented figures, the actor is used to physical training. The interesting thing about him is that unlike other actors who really gain substantial muscles, Orlando's physique is lean but not huge. Thus far, there hasn't come the need for him to really bulk up.
One of the reasons why he's so not huge with muscles is because he doesn't really undergo difficult and rigorous routine. For him, the best way to keep fit is to do just the normal physical activities that he likes, such as climbing the stairs and running on treadmill. The said activities, however simple and ordinary they are, are actually effective in enhancing his speed and agility. Another amazing thing about the actor is that he's a fan of yoga and Pilates. These routines are really efficient in strengthening his core muscles and improving his flexibility.