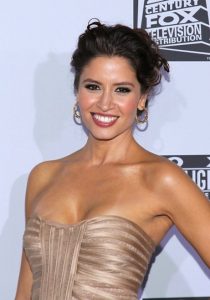 Swedish actress Mercedes Masohn started her Hollywood career on the soap opera One Life to Live. Her movie debut was in an uncredited role in The Break-Up. After guest roles on a couple of TV shows, she had a recurring part as Vanessa on Three Rivers. She then played the notable role of Zondra on the hit series Chuck. In 2012, she played one of the main characters Deputy U.S. Marshal Isabel Zambadaon the short-lived series The Finder. She next starred as Louise Leonard on another short-lived show 666 Park Avenue. After this, she portrayed DEA agent Talia Del Campo on NCIS: Los Angeles. As of 2015, she stars as Ofelia Salazar on Fear the Walking Dead, a spin-off of the hit show The Walking Dead. In addition, she's played the lead on the TV movie Ana Maria in Novela Land.
The 35-year-old actress maintains her slender figure and toned physique by following a healthy lifestyle. She does by this eating mostly nutritious foods. She prefers food items with lots of vitamins and minerals to keep her body fit and healthy. With this, she generally avoids fast food, junk food, and processed meals. Eating these mostly makes her weak and she feels guilty afterwards. Plus, she's really careful not to gain weight, so she avoids foods that are high in calories.
Most of the time, she goes for lean protein, whole grains, healthy fats, and fruits and veggies. Eating nutritious food items makes her feel good and makes her energetic as well, something that she needs in order to work as an actress more efficiently. For breakfast, she has eggs or whole grains oats alongside fruits. For lunch she focuses on eating proteins and healthy fats with veggies. For dinner, she goes for something lighter as long as there is protein with vegetables.