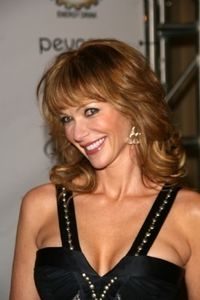 Hollywood actress Lauren Holly got her start when she debuted on the TV show Hill Street Blues during the '80s. Her first starring role on the small screen was as Julie Chandler on the soap opera All My Children. Meanwhile, her film debut was in 1985's Seven Minutes in Heaven. The following decade, she had roles in the films The Adventures of Ford Fairlane and Live Wire. She later gained further recognition for her role as Maxine Stewart on the CBS series Picket Fences, which she played from 1992 to 1996.
Simultaneously, she portrayed Linda Lee in the movie Dragon: The Bruce Lee Story, as well as starred as Mary Swanson in Dumb and Dumber. After Picket Fences, she starred as Dr. Jeremy Hanlon on Chicago Hope. In the 2000s, she starred in the films What Women Want, Down and Derby, and The Perfect Age of Rock 'n' Roll, among others. She also became widely known for playing NCIS Director Jenny Shepard on NCIS. In the 2010s, her most notable role was as Dr. Betty Rogers on the Canadian series Motive. She also did voice work for the show The Adventures of Chuck & Friends.
The 55-year-old actress remains fit and healthy thanks to her active lifestyle. Apart from her clean diet, she makes sure she takes care of herself by exercising as regularly as she can. Fortunately for her, she doesn't like not doing anything. Her body has been pretty much used to being active so working out isn't something that she finds dreadful. "I'm a high-energy person, I don't like to sit still that much. I keep a fairly consistent workout schedule. In a good week, I take two Bikram yoga classes and have two days to run. I also do sit-ups, push-ups, and maybe trampoline for fun," said the actress.