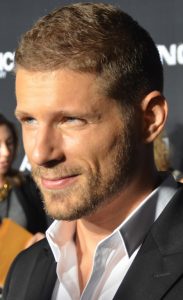 Hollywood actor Matt Lauria had his career beginnings in 2007. He debuted in an episode of 30 Rock, after which he guest-starred in Law & Order: Criminal Intent. His first recurring role on television was as Roy Merritt in the comedy-drama Lipstick Jungle. After that's done, he appeared in an episode of The Forgotten. Lauria's first starring role on the small screen was as Luke Cafferty in Friday Night Lights.
He starred in the sports drama from 2009 to 2011. Following this, he landed the role of Caleb Evers in the crime drama The Chicago Code. He also appeared in an episode of Burn Notice. At the same time, he played recurring character Matthew Pratt in CSI: Crime Scene Investigation. Between 2012 and 2015, the actor played Ryan York in the comedy-drama Parenthood.
Lauria continued his prolific career on television, becoming more widely known for his role as Ryan Wheeler in the TV drama Kingdom, starring on the show from 2014 to 2017. More recently, he starred as Peter McCormick in the British TV drama Traitors. He went on to star as Jackson Pruitt in the web series Tell Me A Story. In 2019, Lauria had performances in the feature films Miss Bala and Shaft.
For his role in Kingdom, Matt Lauria upped his physical training to achieve a fighter's body. "I have learned so much about training and fitness since I first started this journey," said the actor. As part of his preparation, he went through a boot camp-style training alongside his co-stars. He also did some heavy fighting training. By the final season of the show, he gained 18 pounds of muscle.
"I noticed that the big guys in the UFC who came from wrestling backgrounds had huge traps and thick necks. There's a lot width to them through the torso. I wanted to add that thickness, while having this strong core," said the actor about his goals. With this, he said he performed intense squats and deadlifts with his trainer adding work to focus on his shoulders and back.