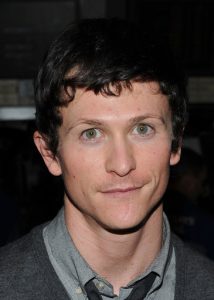 Hollywood actor Jonathan Tucker has been acting since the 1990s. His first screen role was in the 1994 film Troublemakers. The rest of the '90s saw him perform in the movies Two If by Sea, Sleepers, and The Virgin Suicides. On TV, his first role was in an episode of Early Edition in 1997. In the 2000s, Tucker starred in several features, including in 100 Girls, The Deep End, The Texas Chainsaw Massacre, Stateside, Criminal, Hostage, and Pulse.
During this period, he also landed guest roles on television. In 2007, he starred as Tommy Donnelly in the short-lived show The Black Donnellys, which aired on NBC. After this, he starred in the film The Ruins. Tucker then portrayed painter Patrick Angus in the biographical film An Englishman in New York. At the same time, he starred in the movie Veronika Decides to Die. In the 2010s, he first played Bob Little in the TV drama Parenthood, as well as starred in the film The Next Three Days.
Later, he guest-starred as Matthew Brown in Hannibal. The actor became further known for starring as Jay Kulina in the TV drama Kingdom, which he starred in from 2014 to 2017. Simultaneously, he played a recurring role as Boon in Justified. After this, he played Major Craddock in Westworld. More recently, he starred as Matt McDonald in FX's Snowfall and Frankie Ryan in City on a Hill. His latest film roles were in Skin and Charlie's Angels.
Jonathan Tucker keeps in top shape by sticking to his vigorous workout routine. This is especially true for his role as Jay Kulina in Kingdom. "Jay Kulina needs to look like a fighter and that demand requires perfect diet, heavyweights, and dedicated mental conditioning. 5x mental toughness = one part physical rigor," said the actor.
Talking about his normal fitness regimen, he explained: "I perform at my peak when there's a challenge to overcome, whether I'm employed or not. It's simply a matter of cycling the demands or the level of stress. Yoga, weight training, and MMA."