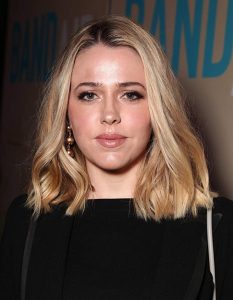 Actress Majandra Delfino debuted in the 1997 film Zeus and Roxanne. That same year, she had her first TV role as Tina DiMeo in The Tony Danza Show. Afterward, she starred in the film The Secret Life of Girls. She came to wider prominence for her role as Maria DeLuca in the television series Roswell. At the same time, she starred in the straight-to-video movie Shriek If You Know What I Did Last Friday the Thirteenth. She also appeared in the films Traffic, The Learning Curve, R.S.V.P. and Don't Come Knocking.
She went on to have one-time roles in Boston Public and Three Moons Over Milford. Her next roles were in the TV films Celeste in the City and Ultra. In 2006, she had a role in the independent film State's Evidence, as well as took a part in the children's film Heidi 4 Paws. She returned to television playing Vanessa in Quarterlife. In the 2010s, she had performances in the films Life as We Know It and Band Aid. She also starred in the short-lived shows State of Georgia and Friends with Better Lives. She recently guest-starred in an episode of BoJack Horseman.
Nearing her 40s, the former Friends with Better Lives star takes better care of herself through healthy eating. Aging has made her further realize the importance of proper nutrition. As she strives to feel good and be healthy, she becomes more motivated to stick to a clean diet plan. First, she's cut down on her consumption of sugary foods. When she craves for something sweet, she has fruits instead.
She's also cut down on red meat. Instead, she gets her protein from healthier options like chicken and fish. There are times where she's just avoided meat entirely, mostly eating vegetables and whole grains. When she's on the go, she packs healthy snacks like almonds and blueberries to get her energy levels up.