Theatre Career to Big Screen Success
Catherine Zeta-Jones was born on September 25, 1969 in Swansea, Wales, United Kingdom to Patricia and David James Jones. She has two brothers; her younger brother, Lyndon, is her personal manager, while her other brother, Craig, is a stuntman. She studied at Dumbarton House School in Swansea but left early to work on her acting ambitions. She later attended The Arts Educational Schools, Chiswick in West London for a three-year course in musical theatre.
Her acting career began on stage during her childhood. As a child, she was a member of a local dance troupe called Hazel Johnson School of Dance. She made her professional acting debut when she played the lead in Annie at Swansea Grand Theatre. At age 14, she was also cast as Tallulah in the theatre production of Bugsy Malone.
When she was 17, she landed a part in the chorus of The Pajama Game at the Haymarket Theatre, Leicester, which starred Paul Jones and Fiona Hendley. The following year, she starred as Peggy Sawyer in 42nd Street at the Theatre Royal, Drury Lane. In 1989, she portrayed Mae Jones in the opera Street Scene with the English National Opera at the London Coliseum Theatre. Shortly after the show closed, she traveled to France to play the lead role in the film Les 1001 Nuits, marking her film debut.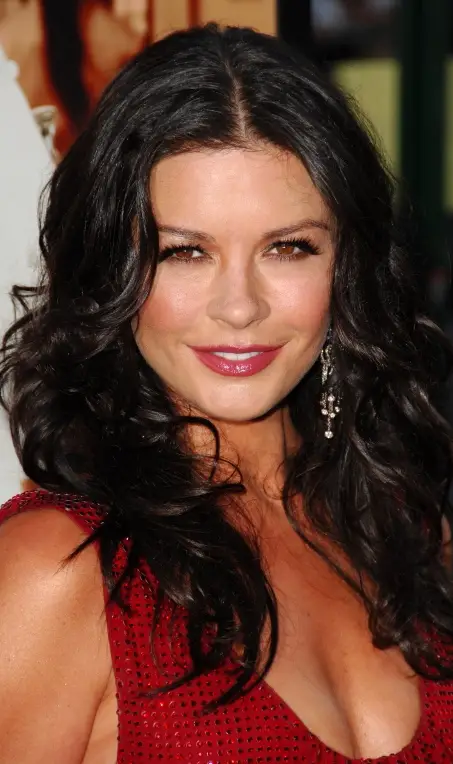 Her singing and dancing skills already hinted a promising entertainment future, but it was her acting in the hit British television series The Darling Buds of May that earned her national attention. She then ventured into music, starting with a contribution in the 1992 album Jeff Wayne's Musical Version of Spartacus. She then released the songs "In the Arms of Love", "I Can't Help Myself", and a duet with David Essex "True Love Ways".
She then appeared in the film Christopher Columbus: The Discovery in 1992 and appeared in an episode of the television series The Young Indiana Jones Chronicles that same year. She went to find average success on television with such projects as The Return of the Native and the miniseries Catherine the Great. In 1996, she landed a part in the action film The Phantom and co-starred in the CBS miniseries Titanic.
After seeing her on Titanic, director Steven Spielberg recommended her to The Mask of Zorro's director Martin Campbell. The actress subsequently landed the female lead in the film, alongside Anthony Hopkins and Antonio Banderas. She received positive reviews for her performance and won the Blockbuster Entertainment Award for Favorite Female Newcomer. She also garnered an Empire Award nomination for Best British Actress and a Saturn Award nomination for Best Actress.
In 1999, she starred alongside Sean Connery in Entrapment and co-starred with Liam Neeson and Lili Taylor in The Haunting. The following year, she starred in the critically acclaimed film Traffic, for which she gained her first Golden Globe nomination for Best Supporting Actress. She next starred in the romantic comedy America's Sweethearts alongside Julia Roberts, Billy Crystal and John Cusack.
Despite its negative reviews, it became a box-office hit, earning over $138 million worldwide. In 2002, she gained further fame and acclaim for her role as Velma Kelly in the film version of the Broadway musical Chicago. The feature was a blockbuster hit, earning over $306 million worldwide and it also earned Zeta-Jones various awards including an Academy Award for Best Supporting Actress and a BAFTA Award for Best Actress in a Supporting Role.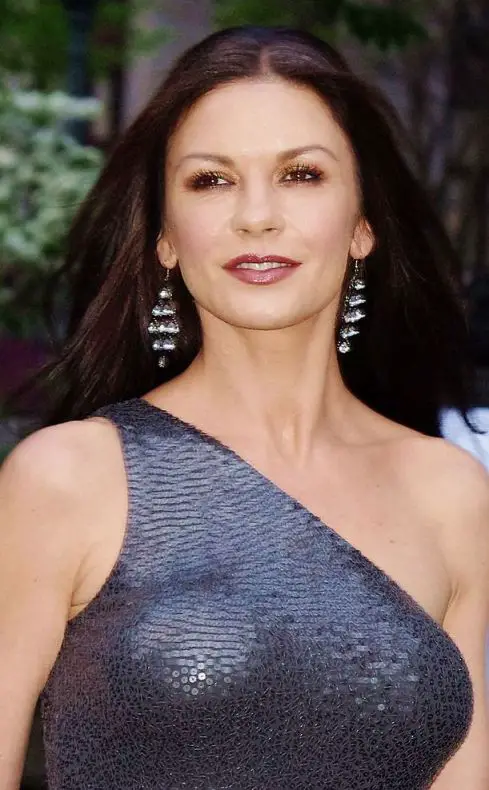 She continued to have a prolific career in her later years in Hollywood. In 2004, she played Amelia Warren in The Terminal alongside Tom Hanks. She also portrayed Isabel Lahiri in Ocean's Twelve, the sequel to Ocean's Eleven. The following year, she reprised her role as Elena in The Legend of Zorro. Her next film would be the 2007 romantic comedy No Reservations, opposite Aaron Eckhart and Abigail Breslin. She has since starred in other prominent motion pictures including Death Defying Acts, The Rebound, Rock of Ages, Lay the Favorite, Playing for Keeps, Broken City, Side Effects and Red 2.
Plastic Surgery and Personal Life
In August 1998, the actress met actor Michael Douglas at the Deauville Film Festival in France after being introduced by Danny DeVito. The two started dating the following year. They became engaged on December 31, 1999 and were married on November 18, 2000. Zeta-Jones had also found her way on the headlines after it was announced in April 2011 that she sought treatment for bipolar II disorder. It was reported that she checked herself into Silver Hill Hospital in New Canaan, Connecticut.
The 44-year-old actress' fame and controversy just made her a perfect candidate for plastic surgery rumors. It has been reported that she had an endoscopic brow lift. Surgeon Rajiv Grover supported the claim, saying: "Before Catherine had children, her brow line always looked quite low. It didn't flatter her and it now appears higher, emphasizing the youth and brightness of her eyes, which is something that could be achieved with an endoscopic brow lift."
The tightness and smoothness of her forehead also speculated the reports that she is a regular Botox user. For someone her age, this is not unusual as celebrities who appear in the public eye can look really great despite their age with the help of modern cosmetics and procedures.