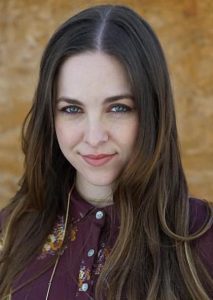 Hollywood star Brittany Curran debuted in an episode of MADtv in 2001. She next played a small role in one episode of Power Rangers Wild Force. In the movies, she had her first appearance in the 2004 film 13 Going on 30. She acted in many short films afterward. The actress also guest-starred in Complete Savages, The Young and the Restless, and Shark. Curran went on to star in the made-for-television film Go Figure, as well as played Carly in two episodes of Drake & Josh.
Her next role was in the 2007 miniseries Mr Robinson's Driving School. That same year, she starred in the direct-to-video film The Haunting Hour: Don't Think About It. It was followed by other straight-to-video movies The Uninvited, Dog Gone, and Legally Blondes. In 2009, Curran played the role of Shelby in the feature film The Adventures of Food Boy.
Back on TV, the actress had her first starring role as Lucy Tranelli in the TNT series Men of a Certain Age. Subsequently, she played recurring characters Phoebe Daly in Twisted and Katie Nolan in Chicago Fire. Curran currently enjoys recognition courtesy of her starring role as Fen in Syfy's The Magicians. On the big screen, she had a role in the 2017 film The Man from Earth: Holocene.
Apart from eating healthily, the actress stays fit by working out. Her go-to exercises are yoga and running. "When I'm in LA, I'll take a yoga class at Yogaworks in Studio City, Vinyasa Flow is my favorite, and then I'll go on a 2.5 mile run at night," said the actress. "When I'm in Vancouver, I go to the gym. We have a gym, sauna, and pool in our building.
As for her workout routine, she revealed: "I do one to two muscles groups each night: Monday: chest & abs, Tuesday: back & legs, Wednesday: extra cardio & abs, Thursday: arms, Friday: legs & abs, Saturday: back, Sunday: extra cardio."