From Theatre to the Big Screen
Emily Olivia Leah Blunt was born on February 23, 1983 in London, England to teacher and former actress Joanna and barrister Oliver Simon Peter Blunt. She has three siblings: Felicity, Sebastian, and Suzanna. She studied at Ibstock Place School and had originally wanted to go to Westminster School to follow her sister's footsteps and to become a translator at the United Stations, but she wasn't offered a place.
Instead, she went to Hurtwood House, a private sixth-form college known for its performing arts program. While she was at Hurtwood House, she was spotted by an agent who arranged her an audition with the theatre director Sir Peter Hall. She was just 18 at the time but she was impressive enough to catch the director's attention. He then cast her in his West End play The Royal Family.
The Royal Family marked her professional stage debut where her performance was lauded by critics. She was also named "Best Newcomer" by The Evening Standard. She next performed as Eugenie in Nicholas Wright's Vincent in Brixton at the National Theatre. She also played Juliet in Indhu Rubasingham's production of Romeo and Juliet at Chichester Festival Theatre in 2002.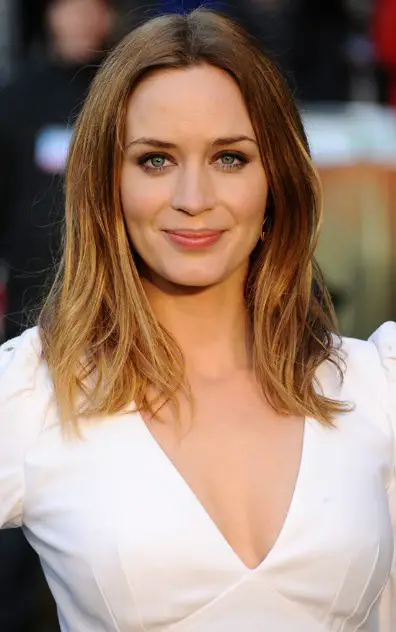 In 2003, she made her screen debut with the British television drama Boudica. That same year, she appeared as the 16th-century queen Catherine Howard in the two-part British made-for-television movie Henry VIII, for which she gained praise for her performance. The following year, she made her breakout performance in the British feature My Summer of Love.
She has also made guest appearances in the television shows Foyle's War and Agatha Christie's Poirot, as well as in the miniseries Empire. In 2005, she won acclaim for her role in the television film Gideon's Daughter, receiving a Golden Globe for her performance.
In 2006, she starred alongside Meryl Streep and Anne Hathaway in The Devil Wears Prada. She garnered very positive reception for her performance, with the Entertainment Weekly calling her the Best Female Scene-Stealer. For her performance, she earned a Golden Globe nomination for Best Supporting Actress. She was also nominated for two BAFTA awards, one was for Best Supporting Actress and the other was for the Rising Star Award.
Blunt starred in four movies in 2007: Wind Chill, The Jane Austen Book Club, Dan in Real Life, and Charlie Wilson's War. During the next few years, she appeared in such motion pictures as The Great Buck Howard, The Young Victoria and Sunshine Cleaning. She was also director Jon Favreau's first choice to play Black Widow in Iron Man 2 but wasn't able to commit due to scheduling conflicts.
From 2009 to 2010, she was a prolific film actress, starring in the features Curiosity, Wild Target, The Wolfman and Gulliver's Travels. In 2011, she lent her voice for the role of Juliet in the animated feature Gnomeo & Juliet. Later that year, she starred opposite Matt Damon in The Adjustment Bureau.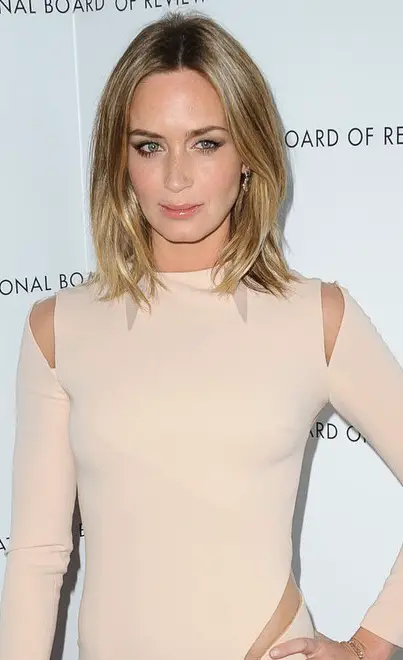 Subsequent Projects and Plastic Surgery
Blunt was also offered the female lead in the superhero film Captain America: The First Avenger but turned it down. After The Adjustment Bureau, she starred in the movies The Muppets and The Five-Year Engagement. In 2012, she played Harriet in the film Salmon Fishing in the Yemen. She garnered positive reviews for her performance, receiving a Golden Globe nomination for Best Actress.
She next starred as Iris in Your Sister's Sister and as Sara in Looper. For her roles in both films, she was nominated for the London Film Critics Circle Award for British Actress of the Year. In 2013, she starred alongside Colin Firth in Arthur Newman. Her upcoming films are Edge of Tomorrow opposite Tom Cruise and Into the Woods alongside Meryl Streep.
Blunt also faced plastic surgery rumors throughout her film career in Hollywood since she had caught people's attention with her notable performance in The Devil Wears Prada. According to some reports, Blunt has had a nose job, a very subtle nose job. Plastic surgeon Dr. Paul S. Nassif supported the claims, saying that the actress had a little work done for her nasal bridge.
Additionally, the English beauty has also been suspected of having lip augmentation, as well as a minor chin and cheek implant. Her upper lip is now fuller, her chin more pronounced and her cheek a bit more plumped up. The great thing about all these cosmetic procedures that the actress allegedly had is that they all look natural and they did nothing but enhance Blunt's facial features.