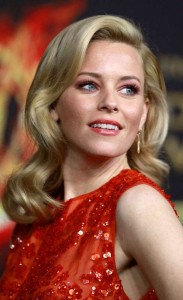 American actress Elizabeth Banks started in the acting industry in the late 1990s and has since booked jobs in various films, her first role in a major film being in Spider-Man followed by Catch Me If You Can. After a couple more performances on the cinema, she went on to gain recognition for her roles in comedy films such as in The 40-Year-Old Virgin and Role Models. She has also starred in some horror movies like in Slither and The Uninvited, as well as in biographical dramas like in W. where she portrayed Laura Bush. In the 2010s, she became further known internationally for her role in The Hunger Games films as well as in the Pitch Perfect movies. In addition, Elizabeth has had a prolific career on television, most prominently in 30 Rock for which she got Primetime Emmy nominations.
Standing at 5'5, the 41-year-old actress is still in good shape and still looks radiantly fit and healthy. With this, fans are wondering how the mother of two can able to maintain her amazing body despite the pressures of work and motherhood. Basically, she was brought up in a household mostly eating fruits and vegetables, and this is something she still carries with her. Because of this upbringing, Elizabeth naturally stays away from junk and processed foods. She doesn't even eat rice, pasta, and bread that much.
Naturally, her diet consists of gluten-free foods and unprocessed, fresh and foods that are low in carbs. As for what she drinks, she only has water and tea and nothing else. She avoids drinking alcohols and other beverages high in sugar because she's caution of her calorie intake. Aside from only storing fruits and veggies in her fridge, Elizabeth is careful when it comes to the portion of her meals. She makes sure that she keeps it small and light every meal time.