The Road to International Stardom
Miley Ray Cyrus was born on November 23, 1992 in Nashville, Tennessee, U.S. to country singer Billy Ray Cyrus and Letitia Jean "Tish" Finley. She was raised on a 500-acre farm in Franklin, Tennessee, where she attended Heritage Elementary School. Her siblings are Braison and Noah. She also has two elder maternal half-siblings, Trace and Brandi, and an elder paternal half-brother, Christopher.
When she was eight, she moved with her family to Toronto, Canada while her father filmed the television show Doc. Her passion in acting began when her father took her to see a Mirvish production of Mamma Mia! at the Royal Alexandra Theatre in 2001. She then started taking singing and acting classes at the Armstrong Acting Studio in Toronto.
Also in 2001, her first screen appearance came as Kylie in the television series Doc, where her father also starred in. In 2003, she made her film debut with the fantasy film Big Fish, where she played the role of young Ruthie. During this period, she auditioned with Taylor Lautner for the movie The Adventures of Sharkboy and Lavagirl in 3-D. Although it came down to her and another actress for the role, she chose to star in Hannah Montana instead.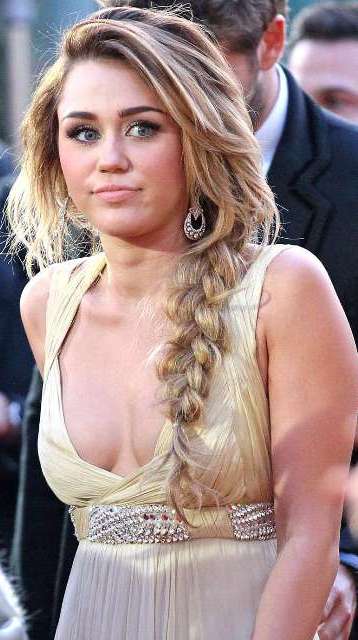 Later in 2003, she learned of the casting call for the new Disney show Hannah Montana. She originally sent a tape auditioning for the part of the lead role's best friend but she was asked to audition for the lead part instead. She then sent a new tape and went to Hollywood to attend further auditions but was told she was too young for the part.
However, producers of the show invited her for further auditions due to her persistence, as well as her singing and acting abilities. The following year, she received the part, which was renamed from Chloe Stewart to Miley Stewart. Hannah Montana premiered on March 24, 2006 and instantly became a hit show.
The success of Hannah Montana opened doors for a musical career, signing with Hollywood Records. In 2007, the double-disc record Meet Miley Cyrus was released. The first disc served as the soundtrack for Hannah Montana's second season, the second disc served as her debut album.
Her second studio album, Breakout, was released on July 22, 2008. The album debuted at Number one on the Billboard 200 and spawned the hit single "7 Things". In 2009, she starred in Hannah Montana: The Movie. Both the movie and its soundtrack achieved commercial success. Its lead single "The Climb" became a Top 40 hit in 12 countries.
In 2008, she started transitioning to a more adult image, beginning with her starring role opposite future boyfriend Liam Hemsworth in The Last Song. Despite the movie's poor reviews, it managed to gain success at the box office, earning $89,041,656 against a $20 million budget.
In 2010, she released her third studio album Can't Be Tamed, which was her last album to be released by Hollywood Records. Can't Be Tamed peaked at Number 3 on the Billboard 200. It generated the hit songs "Can't Be Tamed" and "Who Owns My Heart". Following the release of her third album, she announced she would be taking a break from her musical career and would focus on acting.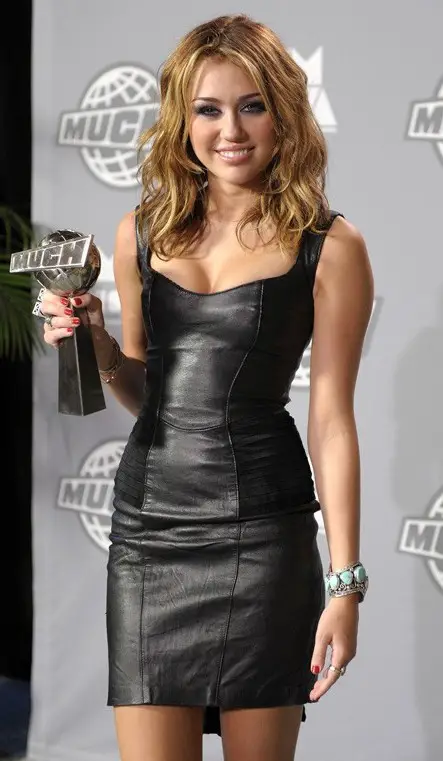 Subsequent Projects and Plastic Surgery
In 2012, she starred as Lola Williams in the coming-of-age feature LOL. The film garnered negative reviews and earned $18,279,948 against its $11 million budget. Later that year, she starred in the action-comedy feature So Undercover. It also received poor reviews and was a box office bomb.
She returned to recording in 2013, leaving Hollywood Records for RCA Records, through which her fourth album Bangerz was released in October that year. The album's lead single "We Can't Stop" peaked at Number 2 on the US Billboard Hot 100. The album's second single, "Wrecking Ball" was then released, becoming her first single to peak atop the Billboard Hot 100.
The 21-year-old actress/singer is, no doubt, currently one of the most talked-about young artists of her generation. She even sparked much controversy when she recently bared her new image through her latest album Bangerz. Despite negative reaction from some critics due to her new image and style of performing, Cyrus is still unstoppable. However, along with her new image comes the rumors that the Hannah Montana star went under the knife for some physical alterations through cosmetic enhancements.
One apparent change is her new set of perfect teeth. Many people are convinced that Cyrus has undergone cosmetic dentistry to achieve a new smile. There are others who also believe that Cyrus' breasts are grown in an unnatural way.
Dr. Tahl Humes of Vitahl Medical Aesthetics in Colorado stated: "Her breasts are very nice and round and it looks like she has had them done." The doctor added: "Whoever did them did a very good job. She might have had small implants, which is nice, because she is a small girl with a small frame."