Early Life and Breakthrough with Stealing Beauty
Liv Rundgren Tyler was born on July 1, 1977 in New York City. She is the only daughter of model and former Playboy Playmate Bebe Buell and Aerosmith frontman Steven Tyler. She had no knowledge that Steven Tyler was her biological father until it was revealed to her when she was eight. Before that, she thought rock musician Todd Rundgren, whom her mother has had a longtime relationship with, was her real dad.
She studied at the Congressional Schools of Virginia, Breakwater School and later at Waynflete School in Portland, Maine. She then returned to New York with her mother when she was 12. There, she attended York Preparatory for junior high and high school, graduating in 1995.
At the age of 14, she got her first modeling job with the guidance of model-actress Paulina Porizkova, who took photographs of her, which were printed on Interview magazine. She subsequently appeared in television commercials. After a year of modeling, she got bored and decided to try acting instead, though she never took any acting lessons.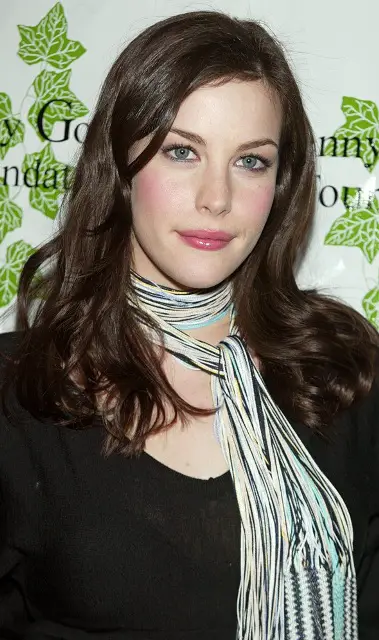 In 1993, she became known among television audience after appearing alongside Alicia Silverstone in the music video for Aerosmith's song "Crazy". The following year, she made her film debut with Silent Fall. She next appeared in 1995's Empire Records and gained substantial notice for her role in 1996's Heavy.
Also in 1996, she made her breakthrough as Lucy Harmon in Bernardo Bertolucci's Stealing Beauty. Although the movie received mixed reception, Tyler's performance was particularly lauded by critics. That same year, she starred in Tom Hanks' film That Thing You Do!, for which her performance also earned good reviews.
In 1997, she appeared in Inventing the Abbotts and U Turn before starring in the 1998 box office hit Armageddon, alongside Bruce Willis and Ben Affleck. During the next few years, she starred in such movies as Plunkett & Macleane, Cookie's Fortune, Onegin, Dr. T & the Women and One Night at McCool's.
She went on to gain further fame after being cast as Arwen Undómiel in Peter Jackson's 2001 film The Lord of the Rings: The Fellowship of the Ring. She reprised her role in the sequels The Lord of the Rings: The Two Towers (2002) and The Lord of the Rings: The Return of the King (2003).
Following the success of The Lord of the Rings film trilogy, she reunited with her Armageddon co-star Ben Affleck in 2004's Jersey Girl directed by Kevin Smith. She next appeared in Steve Buscemi's independent movie Lonesome Jim, alongside Casey Affleck. It was screened at the 2005 Sundance Film Festival where it was nominated for the Grand Jury Prize.
Her next appearance in film was in a supporting role in the 2007 film Reign Over Me. She next starred alongside Scott Speedman in the horror thriller film The Strangers. The movie was a box office success despite its mixed reception. She was then cast as Betty Ross in 2008's The Incredible Hulk opposite Edward Norton. The film was a a huge box office success, earning over $262 million worldwide.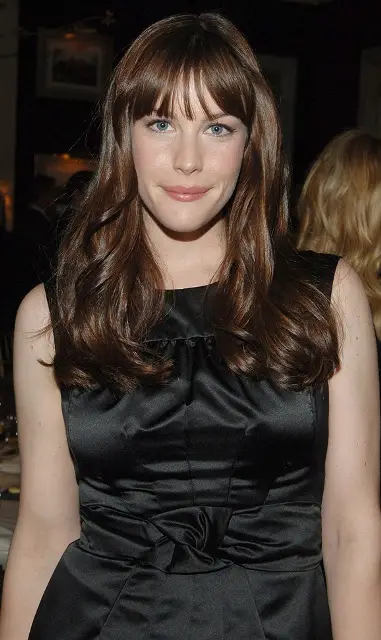 Subsequent Films and Plastic Surgery
In 2011, she appeared in two movies: Super and The Ledge. She also appeared as Madison in the 2012 feature Robot & Frank. In 2013, she was cast alongside Matt Bomer and Patrick Wilson in Space Station 76. She will also reprise her role as Kristen McKay in The Strangers: Part II.
Tyler, now 36, is considered to have one of the most beautiful faces in Hollywood. Given that, she has faced plastic surgery reports throughout her career. With her beauty, people are always curious what her thoughts on cosmetic surgery are, whether someone as attractive as her would consider plastic surgery in the near future or would she opt to age gracefully.
In an interview with Britain's Brazia Magazine, Tyler stated: "I don't want to ever have cosmetic surgery, so I want to do the best I can with what I have. I hate that look where people's faces have just changed. It's so creepy."
However, after giving birth to her son Milo William Langdon on December 14, 2004, she had a change of heart, saying: "I'm definitely going to have some, I'm sure. Especially when you see what happens to your body after you have a baby."
With this statement, people assumed that Tyler was considering procedures such as a breast lift, with or without implants, a tummy tuck or abdominoplasty and maybe a liposuction as well. However, people still don't see any dramatic transformations on her face and body so Tyler may be waiting for the right time to have something done. After all, it's a big decision to make for a beauty like her.