Singing and Acting Career
Amanda Leigh "Mandy" Moore was born on April 10, 1984 in Nashua, New Hampshire, U.S. to former news reporter Stacy and American Airlines pilot Donald Moore. She has an older brother, Scott and a younger brother, Kyle. Her family settled in Orlando, Florida when she was just two months old due to her father's job.
At an early age, she became interested in singing and acting. She then started performing in various local productions, as well as singing the National Anthem at several Orlando-based events. By the time she was 13, she started working on music by herself. While working in the studio, she was overheard by a FedEx delivery man who had a friend at Epic Records.
The delivery man, named Victor, sent her unfinished demo to his friend, and Moore went on to sign with the label. After singing with Epic Records, she started working on her debut album. She also had to leave school while recording her first album though she continued her education from tutors.
In 1999, she started touring with pop band 'N Sync through North America. Later that year, she also toured with the Backstreet Boys. On August 17, 1999, she released her debut single "Candy". The song was a commercial success in several countries and debuted at Number 88 on the Billboard Hot 100.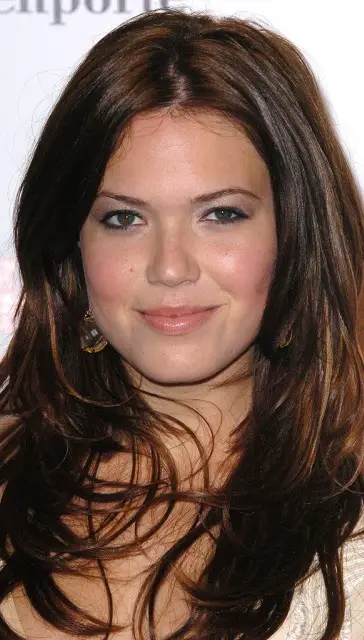 In December of that year, she released her debut album, So Real. It garnered mixed reception and her act was further compared with prominent pop stars at the time, particularly Britney Spears and Christina Aguilera. To date, So Real has sold an estimated 2.5 million copies.
She went on to release her second album I Wanna Be with You on May 9, 2000. Because it only featured the lead single "I Wanna Be with You" and songs from her previous album, it was criticized that it was just a remix album and not a true follow-up. Still, the album was a commercial success, debuting at Number 21 on the Billboard 200.
In 2001, she started working on her third album, Mandy Moore, which would be different from her usual "bubblegum pop" sound. It was released on June 19, 2001 and peaked at Number 35 on the Billboard 200. Later that year, she lent her voice for the comedy film Dr. Dolittle 2, marking her film debut.
Also in 2001, she landed a supporting role in the Disney film The Princess Diaries, alongside Anne Hathaway. Reception for the movie was mixed although it was a commercial success, grossing $165,335,153 worldwide and earning Moore further recognition as an actress.
The following year, she earned her first starring role in the film adaptation of Nicholas Sparks' novel A Walk to Remember. She starred as Jamie Sullivan opposite Shane West. Although the film received mixed reviews, it went on to become a modest box office hit. The movie was also a sleeper hit in Asia.
In 2003, she released her fourth studio album, Coverage. It debuted at Number 14 on the Billboard 200 and sold 53,000 copies in its first week. Coverage became her highest charting album but became her lowest selling work, being the first album to fail to be certified by the RIAA (Recording Industry Association of America).
That same year, she starred in the comedy film How to Deal. The film was both a critical and commercial failure. She next appeared in the romantic comedy Chasing Liberty, playing the rebellious first daughter who longs freedom. The movie was not well-received and failed to bring back its $23 million budget with its $12,313,323 worldwide gross earnings.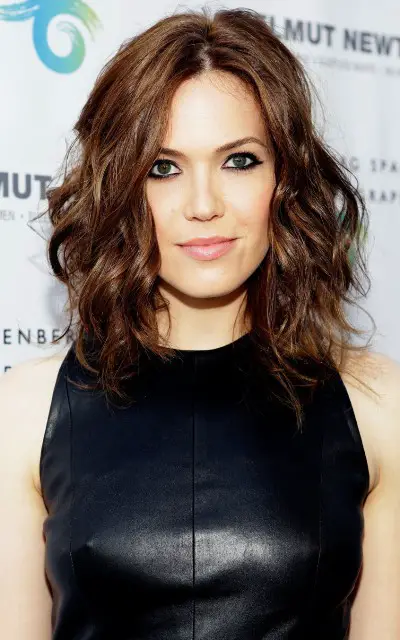 Subsequent Films, Albums and Plastic Surgery
In 2004, she starred in the teen comedy drama film Saved!. The movie garnered positive reviews and Moore was also praised for her performance. After starring in the 2005 films Racing Stripes and Romance & Cigarettes, she played Sally Kendoo in the 2006 feature American Dreamz, where she also received good reviews for her performance.
During the next few years, she starred in such feature films as Brother Bear 2, Because I Said So, License to Wed, Dedication, Southland Tales, Swinging with the Finkels, Tangled, Love, Wedding, Marriage and Hotel Noir. In 2007, she went on to release her fifth album, Wild Hope, followed by Amanda Leigh, her seventh album released in 2009.
In 2012, Moore sparked rumors of undergoing cosmetic procedures after attending fashion stylist Rachel Zoe's launch party. Spectators quickly noticed how Moore's appearance had changed and drew conclusions that the then-28 year-old singer-actress had gone to a plastic surgeon's office for a dramatic make-over.
Plastic surgeon Dr. Anthony Youn seemed to agree with the speculations, saying: "It is very possible that she's had some work done. I suspect she may have undergone Botox injections to her forehead, causing her eyebrows to change shape and flatten."
Botox isn't the only work Moore allegedly had. The doctor added: "It also appears she may have undergone a chin implant, making her jaw look more square. Overall, these changes make Mandy look a lot more masculine."