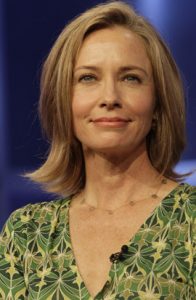 Hollywood star Susanna Thompson started her career in the early 1990s. During her early years, she made guest roles in various television shows. This includes Civil Wars, NYPD Blue, and Prey, to name a few. She also landed acting parts in some television films. Her first notable role on the small screen was as the Borg Queen in Star Trek: Voyager. At the same time, she landed her first starring role on television — as Karen Sammler in Once and Again, a role she played from 1999 to 2002.
Also in the 1990s, she had performances in the films When a Man Loves a Woman, Little Giants, Ghosts of Mississippi, and Random Hearts. After Once and Again, she guest-starred in The Twilight Zone and Law & Order: Special Victims Unit. Later, she appeared in 3 episodes of Medical Investigation, as well as played Hollis Mann in 8 episodes of NCIS. Also, she had supporting roles in the movies The Ballad of Jack and Rose and American Pastime.
She went on to star in the TV movie The Gathering. In 2006, she starred as Judith Webster in The Book of Daniel. After playing Queen Rose Benjamin in Kings, she appeared as Diane Yates in 3 episodes of Cold Case. Thompson was then cast for the role of Moira Queen in Arrow, which she played recurrently until it ended in 2019. At the same time, she played Carol Preston in Timeless.
Susanna Thompson stays in shape by sticking to a healthy lifestyle. For starters, she follows a super clean diet. "For me and my husband, it's all about eating as cleanly as we can. We are vegetarians. I do eat a bit of fish because my doctor told me women need a bit of that," said the actress.
"I stopped eating beef in high school and in college I stopped eating poultry. I am not a huge fan of factory farming and what we're doing to animals. I try to eat as clean as possible because I want to know what I'm putting into my body."