Early Career and Breakthrough in Friends
Lisa Valerie Kudrow was born on July 30, 1963 in Los Angeles, California to parents Nedra and Dr. Lee N. Kudrow. She has an older sister, Helene Marla and an older brother, David B. Kudrow. She studied at Portola Middle School in Tarzana, California and later at Taft High School in Woodland Hills, Los Angeles, where she graduated.
She completed her education from Vassar College, where she graduated with a BSc in Biology. After graduating, she worked on her father's staff for eight years intending to follow her dad's footsteps in researching headaches, later earning a credit on his study.
When her brother's childhood friend comedian Jon Lovitz convinced her to pursue a comedic career, she started doing so by joining the improvisational and sketch comedy troupe The Groundlings. For a short period of time, she joined with Conan O'Brien in the improv troupe Unexpected Company. She also became the only regular female member of the Transformers Comedy Troupe.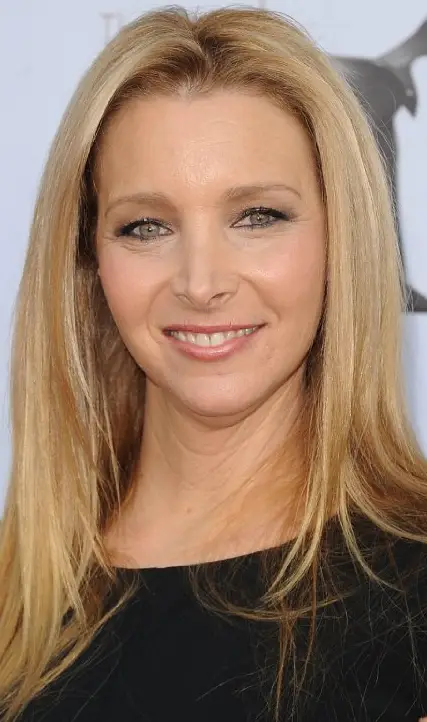 In 1989, she made her first television appearance in an episode of Cheers and appeared in the low-budget film L.A. on $5 a Day, followed by Married to the Mob. Later that year, she appeared in several television films, including Just Temporary, Murder in High Places and To the Moon, Alice.
The following year, she landed guest appearances in such television shows as Newhart and Life Goes On. During this time, she also tried out for Saturday Night Live but Julia Sweeney was chosen instead. In 1991, she played a minor role in the horror movie The Unborn.
In 1992, she gained recognition for her role as Ursula Buffay in the sitcom Mad About You, a role she played until 1999, gaining her significant attention. She then played recurring roles on television with such shows as Bob and Coach before gaining her breakthrough role as Phoebe Buffay in the NBC sitcom Friends.
Friends ended in 2004 after ten seasons. It garnered positive reviews throughout its run and became one of the most famous sitcoms of all time. Her performance in the show was also critically acclaimed, winning an Emmy Award for Outstanding Supporting Actress in a Comedy Series in 1998 and a Screen Actors Guild Award for Outstanding Performance by a Female Actor in a Comedy Series in 2000.
While doing Friends, she also starred in a variety of feature films beginning with 1996's Mother. In 1997, she starred as Michele Weinberger in the comedy film Romy and Michele's High School Reunion. Reception for the movie was positive and it earned over $29 million worldwide.
In 1998, she played the role of Lucia DeLury in The Opposite of Sex. She received recognition for her performance, winning a New York Film Critics Circle Award for Best Supporting Actress and was nominated for an American Comedy Award for Funniest Supporting Actress in a Motion Picture.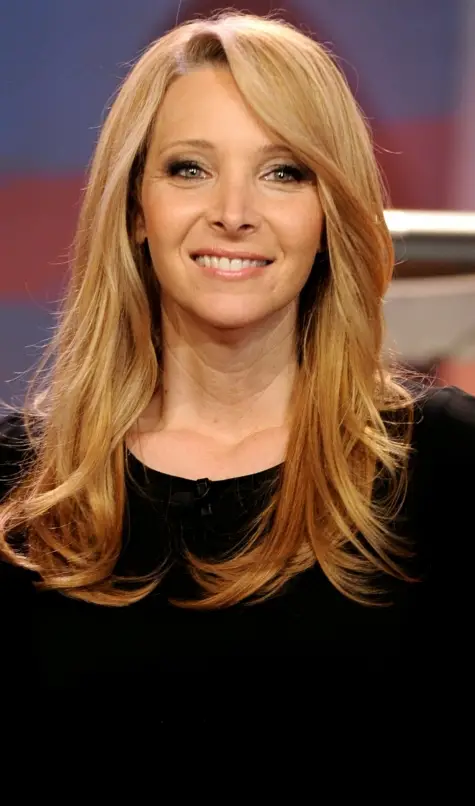 Subsequent Appearances and Plastic Surgery
She next appeared as Laura MacNamara Sobel in the gangster comedy film Analyze This, starring alongside Robert De Niro and Billy Crystal. The film received positive reviews and was also a box office hit, grossing over $176 million on an $80 million budget. She then reprised her role in its 2002 sequel Analyze That.
During the next few years, she played roles in such motion pictures as Wonderland (2003), Happy Endings (2005), P.S. I Love You (2007), Paper Man (2009), Easy A (2010) and The Other Woman (2011), among others. On television, she continued playing notable characters in such TV shows as The Comeback, Web Therapy, and Scandal.
For her performance in The Comeback, she was nominated for an Emmy Award for Outstanding Lead Actress in a Comedy Series and won a Gracie Allen Award for the same category. She was also nominated for an Emmy Award for Outstanding Special Class – Short-format Live-action Entertainment Program for her producing work in Web Therapy, as well as a Streamy Award nomination for Best Female Actress in a Web Comedy Series.
It's not a secret that the Friends actress has had a plastic surgery when she was just 16. According to Kudrow, she considered herself ugly until she had a nose job. Of the experience, she said: "I did it the summer before going to a new high school. So there were plenty of people who wouldn't know how hideous I looked before. That was a good, good, good change."
She also shared how difficult her high school life was, a part of it had to do with her looks, prompting her to undergo a rhinoplasty procedure at an early age. But the nose job brought her a new level of confidence that has since helped her achieve a prolific career and made her a household name.