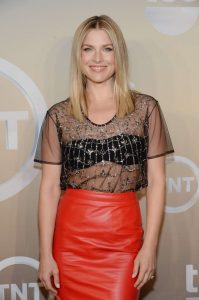 It was in 1997 that actress Ali Larter started her acting career. She didn't initially act in Hollywood. As a matter of fact, her first role was in a Hindi film called Sharpheroes. That same year, she also made her first television role in an episode of Suddenly Susan. This was followed by more guest roles on TV, such as in Chicago Hope and Dawson's Creek. Her breakthrough role was as Darcy Sears in the 1999 film Varsity Blues.
She also starred in the movies Drive Me Crazy and House on Haunted Hill that same year. Her career continued to advance in the 2000s. She became known for her role as Clear Rivers in the film Final Destination, which she reprised in Final Destination 2. The actress also simultaneously starred in the movies Legally Blonde, American Outlaws, Jay and Silent Bob Strike Back, Homo Erectus, and Confess.
She worked in Bollywood again with the film Marigold. To further her success, she played Claire Redfield in the film Resident Evil: Extinction. Her role as the villain in the 2009 movie Obsessed was also a notable one. In the 2010s, she starred in Resident Evil: Afterlife, Lovesick, You're Not You, The Diabolical, and Resident Evil: The Final Chapter. Moreover, Larter's popularity is also built based on her starring role on the NBC series Heroes, which she starred in from 2006 to 2010.
Apart from a clean diet plan, Ali Larter maintains her fitness through exercise. "I work out at least four days a week to enjoy my life, so I can cook and enjoy great food with friends and family," the actress said. She said her workout routine is a combination of Core Power yoga classes and circuit training. For the latter, she does a lot of squats and lunges. When she's busy, she skips the gym and goes for a 30-minute run instead.