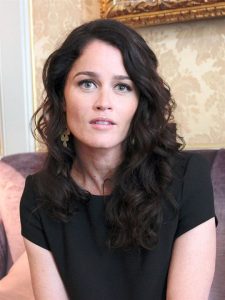 Hollywood star Robin Tunney had her career start in the early 1990s. During her beginnings, she had roles in the films Encino Man, Empire Records, The Craft, and Riders of the Purple Sage, among others. In the 2000s, she became further known for her supporting/starring roles in the movies Vertical Limit, Supernova, Investigating Sex, The In-Laws, The Zodiac, and Hollywoodland, among others. She later gained mainstream recognition for her role as Veronica Donovan in the Fox series Prison Break.
Following this, she landed the role of Teresa Lisbon in the CBS series The Mentalist. The show aired on television for seven seasons from 2008 to 2015, making her a household name. Her role here also earned her a Favorite TV Crime Drama Actress nomination at the People's Choice Awards. Also in the 2010s, she starred in the films See Girl Run, My All American, and Looking Glass.
She may be in her 40s but the actress sure knows how to take care of her body. Aside from sticking to a healthy diet, she also practices a regular workout routine. In general, Robin has an active lifestyle. She's always on the go and this sorts of exercises her body. Nonetheless, she still goes to the gym to workout. When she's too busy, she works out at home. In an interview, she shared her fitness secrets. She revealed:
"I do a Power Plate workout four times a week. It's fantastic if you're busy, because it only takes a half an hour, but you get a full-on workout. I actually just got back from it, and I was begging my trainer to stop—I thought I was going to throw up." She also performs cardio exercises and other basic activities as simple as walking and running. When she's on a break, she also loves spending time with nature by hiking.