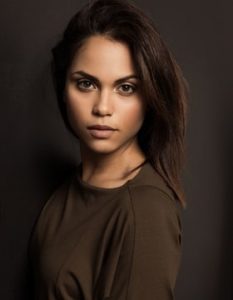 Monica Raymund first appeared in an episode of the TV series Law & Order: Special Victims Unit. Following this, she landed her first starring role on television — playing Maria "Ria" Torres in the Fox series Lie to Me. After her stint on the show ended, she guest-starred in Dana Lodge and played a recurring character, Dana Lodge, in CBS' The Good Wife. She then made her film debut in 2012's Arbitrage.
Raymund had her breakthrough after getting the part of Gabriela Dawson in NBC's Chicago Fire, which she starred in from 2012 to 2019. She had also reprised her role in the spin-offs Chicago P.D. and Chicago Med. During this period, the actress had performances in the low-budget films Brahmin Bulls and Happy Baby. Raymund currently plays the lead role in the Starz series Hightown as the character Jackie Quinones.
Playing a firefighter in Chicago Fire, the actress reveals that the level of physicality that the role requires from her motivates her to keep her body strong and fit. Doing stunts apparently goes beyond acting. During her stint there, she had regularly trained in order to do physically challenging scenes right. "You don't go to acting school to learn how to do a stunt," said the actress. "You prepare for something like that."
To relax, the actress relies on hot yoga for some reinvigorating. "I go to hot yoga almost every day. It's really important for me to recharge mentally. I need an hour of my time every day that's about my meditation, my strength, my body and my mind," she shared.