Early Career and Breakthrough on Television
Elizabeth Mitchell was born on March 27, 1970 in Los Angeles, California. That same year, her mother moved to Dallas, Texas with her and married her now stepfather lawyer Joseph Day Mitchell in 1975. She attended and graduated from Booker T. Washington High School for the Performing and Visual Arts.
For her college education, she studied at Stephens College where she graduated with a degree in Bachelor of Fine Arts in Acting. She also attended the British American Drama Academy. After her education, she worked in Dallas Theater Center for six years and at Encore Theater where she stayed for a year.
In 1993, she made her first television appearance in an episode of Dangerous Curves. She then landed a two-episode role in the television drama Loving. During the next few years, she continued making guest and recurring appearances in such television shows as L.A. Firefighters, The Sentinel, JAG and Significant Others.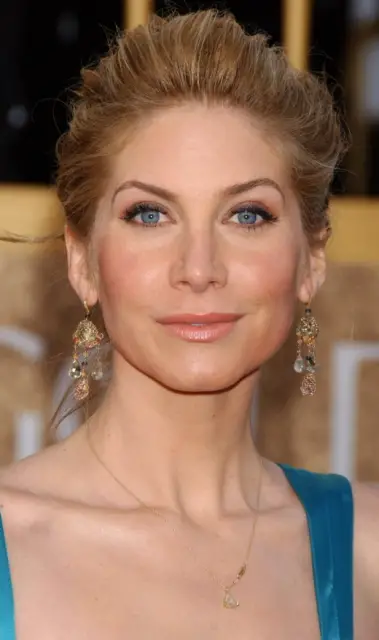 In 1998, she gained recognition for her portrayal of Angelina Jolie's hairdresser and lover in the biographical HBO film Gia. The following year, she appeared as Beverly Trehare in the romantic comedy-drama Molly. From 1999 to 2000, she played the role of Ashley Holloway in the television series Time of Your Life.
In 2000, she starred alongside Dennis Quaid and Jim Caviezel in the science fiction thriller Frequency and co-starred with Renée Zellweger in the black comedy Nurse Betty. Later that year, she portrayed Linda McCartney in the television film The Linda McCartney Story.
It was also in 2000 that she played the role of Dr. Kim Legaspi in the medical series ER. The following year, she landed guest spots in such television programs as The Beast and Spin City. She later appeared in the low-budget movie Hollywood Palms and starred as Dr. Karen Winterman in the drama feature Double Bang.
She then achieved mainstream fame for her role as Carol Newman in The Santa Clause 2, a sequel to the 1994 film The Santa Clause. The film received mixed reviews from critics but managed to succeed at the box office, earning over $172 million on a $65 million budget.
She later starred as Cyd Mason in the made-for-television film Man and Boy that same year. In 2003, she played a recurring role in the television series The Lyon's Den and made guest appearances in Law & Order: Special Victims Unit and CSI: Crime Scene Investigation.
In 2004, she played the role of Teresa Earnhardt in the television film 3: The Dale Earnhardt Story. She was also cast as Taylor Elliot Quinn for the pilot Grammercy Park but it wasn't picked up by its network. She later appeared as a guest star in Everwood, landed a two-episode part in Boston Legal and played a guest role in House.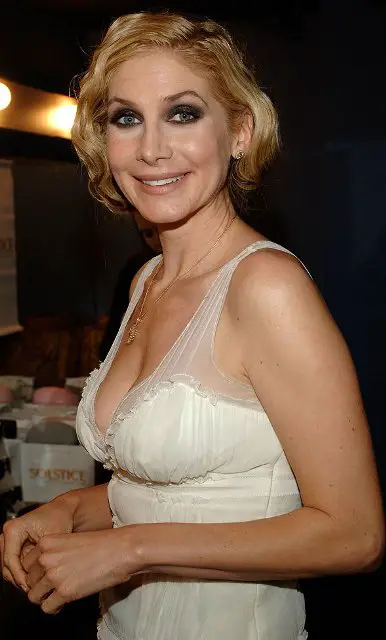 Subsequent Projects and Plastic Surgery Rumors
She was then cast as Ann Haskett in the pilot Haskett's Chance but it wasn't picked up. In 2006, she gained significant attention for her role as Dr. Juliet Burke in the critically acclaimed series Lost. For her performance as Juliet, she won a Saturn Award for Best Supporting Actress on Television and was nominated for a Primetime Emmy Award for Outstanding Guest Actress in a Drama Series.
From 2009 to 2011, she also became known for her role as Erica Evans in the science fiction television series V. For her work in the show, she was nominated for a Saturn Award for Best Actress on Television. From 2012 to 2014, she played Rachel Matheson in post-apocalyptic science fiction series Revolution.
Not only is she known for her critically acclaimed roles on television, Mitchell also gained recognition for her fair share of plastic surgery rumors. The 44-year-old actress is accused of having a rhinoplasty procedure as observers are claiming that her "new" nose should be attributed for her transformed appearance.
Her original nose already looked good but for some reasons, the Lost actress decided to go under the knife to have it changed, particularly its size and shape. Today, it can be noticed that her nose appears to be smaller and pinched, especially at the tip.
Plastic surgeon Dr. Paul Nassif seemed to agree with such claims, saying Mitchell's nose in the present appears to be unnaturally straight and has gone too small for her face. Many observers think that her present nose isn't really an improvement as it just made her face look a little bit weird.