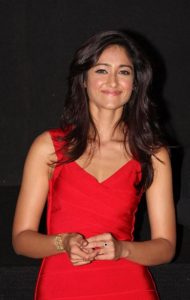 Indian celebrity Ileana D'Cruz is a well-known actress in Bollywood and Telugu cinema. It was in 2006 that her career began, starting with the Telugu feature Devadasu. Since then she has established herself as a prolific actress. She starred in many more Telugu movies, like Pokiri, Khatarnak, Rakhi, Munna, Aata, Jalsa, Kick and Bhale Dongalu, among others. She also began her career in Tamil cinema with the movie Kedi. Also, she made her Kannada debut with a cameo appearance in Huduga Hudugi. In the 2010s, she started her career in Hindi cinema beginning with Barfi!. She has since starred in other Bollywood films such as Phata Poster Nikhla Hero, Main Tera Hero, Happy Ending, and Rustom.
Naturally, the 30-year-old actress follows a healthy lifestyle in order to maintain her good looks and overall health. She believes in the power of proper nutrition and following a fitness routine on a regular basis. She understands the concept of living well in order to feel good both physically and mentally. That is why despite her ever busy career, she allots time to exercise as this helps her maintain her lean and toned body, as well as boost her energy levels. Her regular fitness routine helps her become productive daily and helps her with her strength and stamina.
In an interview, the actress said about her fitness regimen: "I do a lot of Pilates. It's something that really works for me. Unfortunately, I cannot run since I have a really bad knee so I try and walk as much as possible, which is extremely good. People underestimate how good walking is. I walk for about forty minutes every night at Joggers Park. I do around ten rounds It feels fabulous." This is just an example of how dedicated she is in getting active. Despite her weakness, which is her bad knee, she tries to compensate by doing something else, just as long as she keeps her health and overall well-being intact.