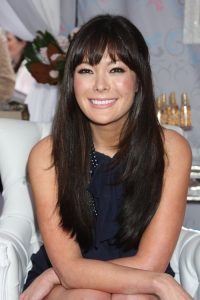 Hollywood star Lindsay Price debuted in 1984 in an episode of Finder of Lost Loves. The rest of the '80s saw her land more guest roles on television. She also made her cinematic debut in the 1988 film Purple People Eater. Her career took off in the 1990s, first playing the recurring role of An Li Chen Bodine in the soap opera All My Children. She next starred as Michael Lai in The Bold and the Beautiful.
It was, however, her role as Janet Sosna in the popular Fox series Beverly Hills, 90210 that cemented her prominence. In the 2000s, she continued her prolific television career. She played Emily Cantor in Jack & Jill, Jane Honda in Coupling, and Kimmy Kim in Pepper Dennis. Later, she became known for her role as Victory Ford in the comedy-drama series Lipstick Jungle.
Following this, she starred as Joanna Frankel in the short-lived show Eastwick. Also in the 2000s, she had performances in the movies Club Dread, Waterborne, and Lonely Street. At the beginning of the 2010s, she initially had guest roles in various shows, such as in Two and a Half Men, Hawaii Five-0, Major Crimes, Blackish, and Castle. In 2018, she started playing the main role of Camille in the comedy series Splitting Up Together.
Price takes care of her body and overall health by sticking to a healthy diet. Still, eating healthily for her doesn't necessarily mean avoiding a lot of food. "During the week, I allow for some indulgence, and I don't beat myself up about it. I think it's a slippery slope to do the this-food-equals-this-much-punishment thing," said the actress.
It's all about balance and moderation, though she makes efforts to stay away from processed and sugary foods. When asked how she avoids junk foods when working, she said: "I bring almonds or apples to munch on. The only thing that's really tough to turn down is fresh-baked cookies. If I see them, I run the other way."