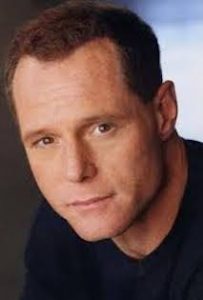 It was in 1985 that Jason Beghe got his start in Hollywood. His first ever role was in the film Compromising Positions. He next had his first television appearance in the miniseries Dress Gray. He later had his first recurring role as Tom Yinessa in the sitcom 1st & Ten. This was followed by roles in the movies Maid to Order and Monkey Shines.
During this period, he also starred in a few TV films. In the 1990s, he mostly made notable guest appearances in such TV shows as Jake and the Fatman, Picket Fences, and Matlock. In 1994, he had recurring role Lt. Jeffrey Lindley in Melrose Place. After more recurring parts on the small screen, he starred as Sean McGrail in the short-lived program To Have & to Hold. He simultaneously had performances in the films Thelma & Louise, Jimmy Hollywood, and G.I. Jane.
Continuing his cinematic work in the 2000s, he had roles in the films One Missed Call and The Next Three Days. At the same time, he played Gunnery Sergeant Finch in American Dreams, Vince Grasso in Cane, and Richard Bates in Californication. Recently, he became widely known for starring as Sergeant Hank Voight in Chicago P.D., which he has since reprised in Chicago Fire, Chicago Med, and Chicago Justice. His other film roles were in X-Men: First Class, Atlas Shrugged: Part II, Phantom, and Safelight.
A huge part of Jason Beghe's healthy lifestyle is his diet. He doesn't rely on his workout routine to give him the body he needs. For starters, he mostly gets his food from his own garden, which he does to stay away from processed foods. "I like clean, healthy, organic food," said the actor. "We have our own fruit and cook our own vegetables at the ranch." But his best health secret? Drinking plenty of water. The actor said he drinks one gallon a day!