Career Beginnings and Breakthrough in Film
Nicole Mary Kidman was born on June 20, 1967 in Honolulu, Hawaii. At age three, she began taking ballet lessons. At the age of 17, to help provide for the family, she temporarily stopped from her studies to work as a massage therapist after her mother was diagnosed with breast cancer.
She attended Victorian College of the Arts in Melbourne, Victoria and Phillip Street Theatre in Sydney, with fellow actress and friend Naomi Watts who had attended the same high school. Subsequently, she studied at the Australian Theatre for Young People where she took drama, mime and performing.
She then made her film debut with the Australian remake of Bush Christmas in 1983. Later that year, she was cast as a supporting role in the television series Five Mile Creek. She started gaining recognition in the mid-1980s following her appearances in such movies as BMX Bandits, Watch the Shadows Dance, and Windrider. During this time, she also starred in the soap opera A Country Practice and in the miniseries Vietnam.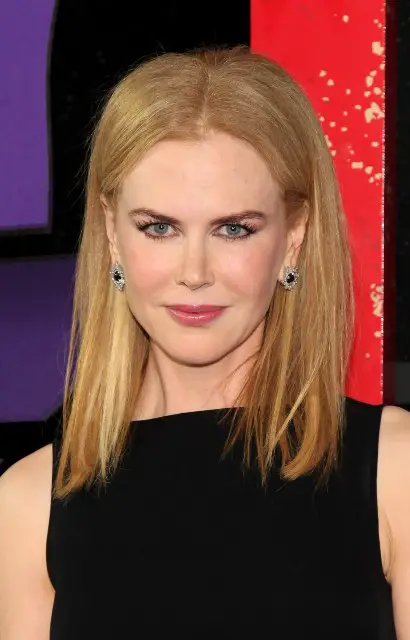 In 1988, she starred in the Emerald City, for which she received the Australian Film Institute for Best Supporting Actress. The following year, she starred in the thriller Dead Calm. The film received positive reviews and put Kidman into the international limelight.
She next starred alongside her then-boyfriend and future husband Tom Cruise in the 1990 film Days of Thunder, marking her Hollywood debut. In 1991, she starred alongside former classmate and friend Naomi Watts and Thandie Newton in the independent film Flirting. That same year, she earned her first Golden Globe nomination for Best Supporting Actress for her performance in Billy Bathgate. She then worked with Tom Cruise again in Ron Howard's Irish epic Far and Away.
She continued to gain fame in Hollywood with her highest-grossing film, playing Dr. Chase Meridian in 1995's Batman Forever. That same year, she won her first Golden Globe for her portrayal of a murderous newscaster in Gus Van Sant's To Die For. She has since appeared in other prominent films including The Portrait of a Lady, The Peacemaker and Practical Magic.
In 1999, she re-teamed with her then-husband Tom Cruise in Stanley Kubrick's last film, Eyes Wide Shut. It received positive reviews but became a subject of censorship controversies due to its explicit sex scenes. After a short hiatus and following her highly-publicized divorce from Cruise, she made her comeback as a mail-order bride in Birthday Girl.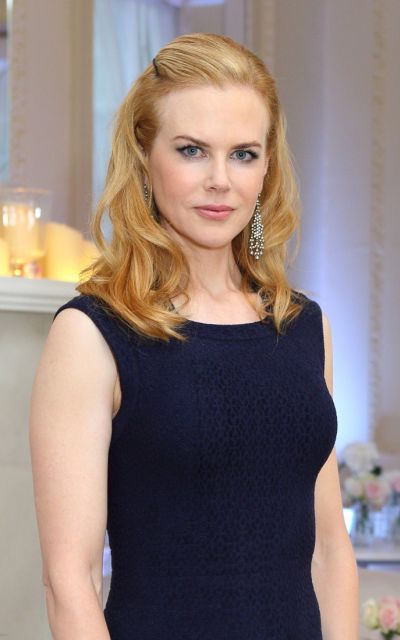 Two of Kidman's most commercially and critically successful films were both released in 2001. In the first one, she played cabaret actress and courtesan Satine in the musical Moulin Rouge!. For her performance, she garnered her second Golden Globe Award for Best Actress in a Motion Picture Musical or Comedy and her first Academy Award nomination for Best Actress.
The second was Alejandro Amenábar's Spanish horror film The Others, where she played Grace Stewart. The movie grossed $210,947,037 worldwide and earned Kidman Goya Awards, BAFTA and Golden Globe nominations for Best Actress. Two years after, she portrayed Virginia Woolf in The Hours. The actress was highly acclaimed for her performance, winning her first Academy Award for Best Actress.
Far and Away from Plastic Surgery?
For years, the Australian actress has been the subject of speculations with regards Botox abuse. Many people have noticed that Kidman, who's in her 40s, not only is consistently wrinkle-free, but does not appear to have facial mobility as well. Her seldom-moving face has also inspired headlines like "Help! I Can't Move My Face!".
Botox might soften the appearance of wrinkles but it also gives its recipients plastic-like face and arched eyebrows, giving the somewhat strange look. She finally addressed the rumors in an interview with Italy's La Repubblica, she admitted that she had tried Botox before but didn't like it. She stated: "I did try Botox, unfortunately, but I got out of it and now I can finally move my face again."