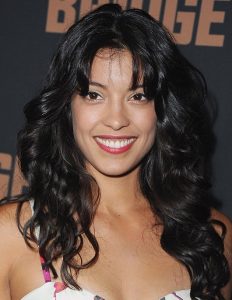 Hollywood actress Stephanie Sigman started her career in Mexico. She debuted in the 2010 Mexican film Rio de Oro. The following year, she gained substantial attention for her lead role in the 2011 Mexican movie Miss Bala. This earned her a nomination for Best Breakthrough at the Dublin Film Critics' Circle Awards. She next starred in the 2012 film Morelos.
At the same time, she portrayed Catalina Aguado in the Canadian documentary feature Flight of the Butterflies. In 2013, she made her Hollywood debut as Eva Guerra, a recurring character in the American series The Bridge. That same year, she starred in the Norwegian film Pioneer. Following this, she gained wider recognition for her role as Valeria Velez in the Netflix series Narcos.
She also became known for playing the role of Estrella in the James Bond film Spectre. Sigman next played Monica Ava in the ABC series American Crime. She simultaneously starred in the film War on Everyone. In 2017, she had performances in three films: Shimmer Lake, Once Upon a Time in Venice, and Annabelle: Creation. Also, she's been starring as Jessica Cortez in the CBS series S.W.A.T. since 2017.
Apart from her workout routine, the Mexican-American star stays in shape by being mindful of her food choices. Nonetheless, she doesn't stick to any strict diets nor does she deprive herself of food. She just keeps it simple by choosing nutritious meals most of the time. She usually has lean meat, whole grains, and plenty of veggies.
She eats lots of fruits, too. "There's nothing I don't eat. I can cook, but I keep it simple," said Sigman. "When I'm at home, I eat healthy food like fish and salad, but I have a sweet tooth and I love dark chocolate." She also keeps her meals balanced. Plus she keeps a healthy lifestyle by putting everything in moderation.