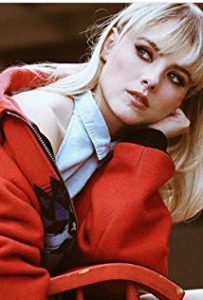 Hollywood star Laura Slade Wiggins had her career beginnings in 2006. That year, she debuted in the TV movie Not Like Everyone Else. She scored another role in the TV movie Girl, Positive the following year. Wiggins then made her first film role in 2008's Dance of the Dead. She also guest-starred in an episode of Eleventh Hour. The actress had her first recurring role as Karen Jackson in the Showtime series Shameless, which she played from 2011 to 2013. She simultaneously appeared in the independent film Hit List.
Also, she made guest appearances in Private Practice, The Finder, and Perception. She next played Irene Quinn in 5 episodes of The Tomorrow People. After this, she guest-starred on Law & Order: Special Victims Unit, Intelligence, and CSI: Crime Scene Investigation. Wiggins remained active in the movies despite her flourishing television career. She had performances in the films Take Flight, 20th Century Women, Rings, and Cradle Swapping. Later, she had a one-time role on Chicago P.D. More recently, she played Helen Corning in the 2019 film Nancy Drew and the Hidden Staircase.
The 31-year-old actress takes care of her body through proper diet. As an actress, it also comes naturally for her to be health-conscious. After all, it takes physical and mental strength to accomplish work and some roles require her to show some skin like her character in Shameless. "I think, in some ways, that was good because the nudity definitely puts you in a space where you're really worried about what you're eating," said the actress.
Nonetheless, she knows how to set boundaries as far as unhealthy diets are concerned. "I mean, you should always care about what you're eating because it's your body and you should always want to eat healthy foods, but dieting tactics in Los Angeles are really confusing. There are so many different weird diets out there."