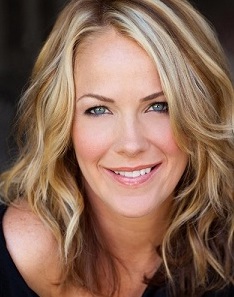 Hollywood actress Andrea Anders first debuted in the soap opera One Life to Live in 1998. In the 2000s, her career became more prolific starting with a recurring role as Donna Degenhart in the TV drama Oz. Afterward, she played the role of Heather in the film The Stepford Wives released in 2004. That same year, she had a guest appearance in Tru Calling. Her first starring role on the small screen was as Alexis "Alex" Garrett in the Friends spin-off Joey.
She starred on the said show from 2004 to 2006. She simultaneously appeared in the independent film Never Been Thawed. Later, Anders starred as Nicole Allen in the short-lived sitcom The Class. After its cancellation, she had a one-time role on Numb3rs, followed by a supporting role in the movie Sex Drive. Subsequently, she starred as Linda Zwordling in the ABC sitcom Better Off Ted, which only aired from 2009 to 2010.
The following year, she starred as Alice in the sitcom Mr. Sunshine. Continuing her work on TV, she played Laura in 4 episodes of Necessary Roughness. Her next role was in the 2014 TV movie Return to Zero, after which she had recurring roles in About a Boy and Modern Family. More recently, she played Linda in 2 episodes of Young Sheldon. This year, she had a role in the film Nancy Drew and the Hidden Staircase. She also guest-starred in The Good Fight.
Andrea Anders maintains her great shape by choosing her foods well. Basically, she avoids processed foods and focuses on eating clean whole foods. Not only do proper nutrition help her stay slim, but it also keeps her feeling healthy overall. Her diet plan usually consists of fish, chicken, whole grains, complex carbs, and healthy fats. She also practices portion control in her daily meals. She indulges in her cravings from time to time but only in moderation.