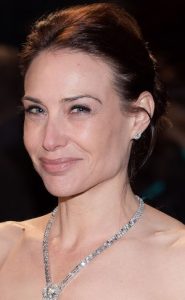 In 1991, Claire Forlani debuted as Judy Wellman in the TV series Press Gang. She next made her first movie role in Gypsy Eyes. The rest of the 1990s saw her playing supporting/starring roles in several movies. These included Police Academy: Mission to Moscow, Mallrats, The Rock, and Basquiat.
In 1998, she came to prominence for her role as Susan Parrish in the film Meet Joe Black. She continued her career in the 2000s, during which she starred in many more films, including Boys and Girls, The Medallion, and In the Name of the King, to name a few. She also became known for her work on television – she played the recurring role of Dr. Peyton Driscoll in CSI: NY. At the same time, she starred in the TV movie Carolina Moon, as well as in the miniseries False Witness and Ice.
She then starred as Lauren Hunter in NCIS: Los Angeles. Forlani went on to play Alicia Brown in Hawaii Five-0. In 2019, she starred in the short-lived series Departure. At the same time, she had performances in the feature films Another Me, Head Full of Honey, and Five Feet Apart. She stars in the upcoming movie Black Beauty. In addition, Forlani also starred in the direct-to-video films Love's Kitchen and Precious Cargo.
Claire Forlani maintains her health and overall well-being by eating well. Being in her 40s has since made her realize the lifestyle change she needed to impose on herself, especially when it comes to her diet. In a previous interview, she talked about how she didn't follow any special diet and how she was trying to change that.
"I just quit smoking, so it's something I need to look at differently now," said the actress. Since then, she's cut back on dairy and sugar. She's instead focused on having a plant-based diet with lean meat for proteins.