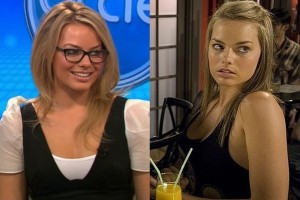 Early Career and Hollywood Stardom
Margot Robbie was born in Gold Coast, Australia on July 2, 1990. She has three siblings and they were all raised by their single mother. At an early age, she learned to work hard to help her family financially, working three jobs simultaneously when she was only 16. She had attended Somerset College where she studied drama and graduated in 2007. Afterwards, she moved to Melbourne to pursue an acting career.
Soon after moving, she was cast in the Australian film Vigilante, followed by the thriller movie I.C.U., released in 2009. Around the same time, she made one-episode appearances on a couple of Australian television shows, including Review with Myles Barlow and City Homicide. She then gained mainstream recognition in her native country after landing the part of Donna Freedman in the long-running Australian soap opera Neighbours, which she played from 2008 to 2011.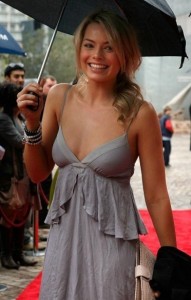 After her role in Neighbours ended, she moved to Hollywood for more acting opportunities. Upon arriving in Los Angeles, she auditioned for a role in the then-new series Charlie's Angels, but she was chosen to star in another show, Pan Am. She got the part of Laura Cameron, but the show was cancelled due to poor ratings. In 2013, she appeared in the British feature About Time.
It was also in 2013 that she made her breakthrough as Naomi Lapaglia in Martin Scorsese's The Wolf of Wall Street, starring Leonardo DiCaprio. She played DiCaprio's wife in the film, which got her widespread attention. With her new-found fame, Robbie landed coveted roles in major Hollywood productions, such as the role of Harley Quinn in Suicide Squad and Jane Porter in The Legend of Tarzan. Both films will be released in 2016. In 2015, she starred in the movies Z for Zachariah, Focus, and Suite Française. She will also star in the upcoming war feature Whiskey Tango Foxtrot.
Has Margot Robbie had Plastic Surgery?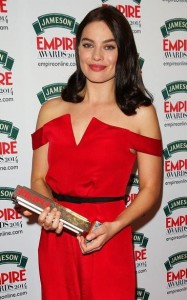 The Aussie beauty is now a well-known actress in Hollywood, thanks to her riveting performance in The Wolf of Wall Street. With her remarkable beauty and deep, sultry voice, it's no wonder that Robbie is now a leading lady. Catching everyone's attention, the actress becomes more susceptible to cosmetic procedures, especially since she had no qualms showcasing her naked body in the film The Wolf of Wall. Because she looked flawless in the said movie, some wondered if there was plastic surgery involved. Amazingly, there was no plastic surgery on her part.
The perfection she shared with the world is her natural body figure. It was not courtesy of a plastic surgeon's expertise, but rather of her good genes and how she took care of herself while she was growing up and how she has maintained it throughout the years. Another interesting thing about her is that she changes her looks more so often, so it's more tricky to look for any signs of cosmetic surgeries. Some observers have noticed the flawlessness of her nose, which could imply that a nose job had been performed, but thus far, to claim that she had a rhinoplasty procedure would be a reach.