Musical Beginnings to Becoming a Pop Superstar
Katheryn Elizabeth Hudson, known by her stage name as Katy Perry, was born on October 25, 1984 in Santa Barbara, California to Pentecostal pastors Maurice Keith Hudson and Mary Christine Perry. She has an older sister, Angela and a younger brother, David, who is also a singer.
During her childhood, she attended religious schools and camps with her siblings. At age nine, she started taking vocal coaching and by the time she was 13, she received her first guitar and started writing songs. She also became involved with her parents' ministry where she sang in churches beginning at age nine up to 16. She mainly grew up listening to gospel music as her parents discouraged her to listen to pop.
At age 15, she caught the attention of rock veterans from Nashville, Tennessee while singing in church. She was then brought to Nashville to train her polish her writing skills. She attended Dos Pueblos High School but decided to leave school to pursue a career in music.
She briefly studied Italian opera at the Music Academy of the West in Santa Barbara. In Nashville, she was taught how to create songs and play guitar by country music veterans. She then signed to Red Hill Records, a Christian music label. On February 8, 2001, she released her debut album Katy Hudson. The album failed to succeed as the label stopped its operations in December 2001.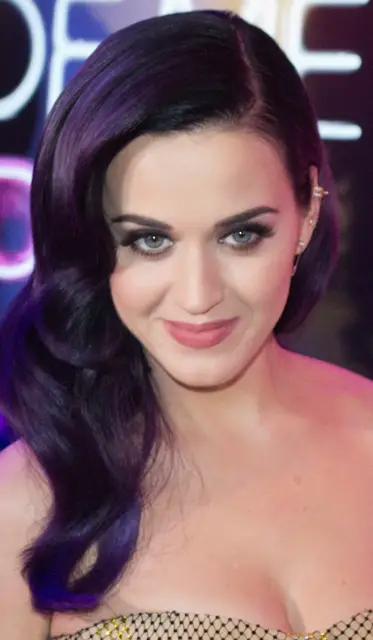 At age 17, she left home for Los Angeles and later signed a record deal with Island Records. In 2003, she briefly performed as Katheryn Perry to avoid confusion with actress Kate Hudson before adopting the stage name Katy Perry. She was then dropped by The Island Def Jam Music Group, but was signed with Columbia Records in 2004.
That same year, she provided backing vocals along with Kanya Jones on Mick Jagger's song "Old Habits Die Hard", which won the Golden Globe Award for Best Original Song in 2005. However, her deal with Columbia didn't work out and she was subsequently dropped from the company in 2006.
Despite this, she was recommended by Columbia publicity executive Angelica Cob-Baehler to Jason Flom, chairman of Virgin Records. Despite doubts from fellow executives, Flom became convinced that Perry could be a breakthrough star, resulting in her being signed with the newly created Capitol Music Group.
On April 28, 2008, the single "I Kissed a Girl", her second album's lead single was released. The song was initially met with strong resistance at the label due to its controversial theme. To avoid from being dropped again, A&R executive Chris Anokute asked for the support of one of the label's radio promoters. The first station to pick up the song was The River in Nashville.
After playing the song for three days, the station was overwhelmed with enthusiastic calls from the listeners. In June 2008, "I Kissed a Girl" reached atop the Billboard Hot 100 for seven consecutive weeks, marking her mainstream breakthrough. The song also peaked at No. 1 in other nations including in the UK, Germany, Canada and Australia.
On June 17, 2008, her second album One of the Boys was released. The album went on to generate the songs "Hot n Cold", "Thinking of You" and "Waking Up In Vegas". She also won Best New Act at the 2008 MTV Europe Music Awards. Her third album, Teenage Dream, was released on August 24, 2010 and debuted at No. 1 on the Billboard 200. The album spawned the hit songs "California Gurls", "Teenage Dream", and "Firework".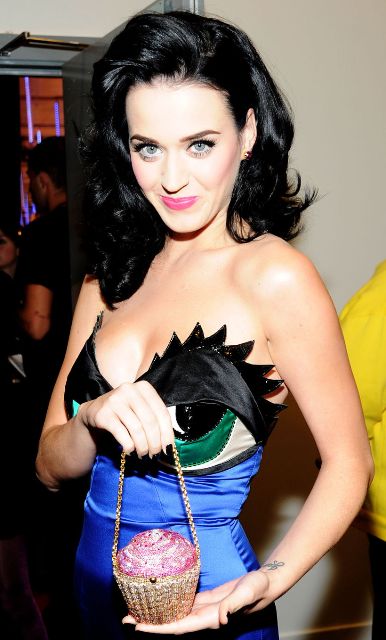 Plastic Surgery Rumors, Personal Affairs and Continuous Fame
The 29-year-old Teenage Dream singer is surely controversial, from her songs to television appearances to her relationships, she's one of the celebrities critics and fans alike can't get enough of. First is Perry's romantic affairs, which have been largely followed by the press.
She has previously dated the likes of musician Justin York, singer Matt Thiessen, late actor Johnny Lewis and rapper Travie McCoy, who she dated from 2006 to 2008. In 2009, she met Russell Brand and they later became engaged. They were married on October 23, 2010. However, after 14 months of marriage, Brand filed for divorce from Perry. In 2012, she began an on-again, off-again relationship with singer John Mayer.
Apart from her musical career, Perry also ventured into releasing her own fragrance line called Purr in November 2010. Subsequent songs from the album Teenage Dream were also released such as the remixed version of "E.T." featuring rapper Kanye West, "Last Friday Night (T.G.I.F.)" and "The One That Got Away".
In 2013, she released her fourth studio album named Prism. Its lead single "Roar" was released on August 10, 2013, reaching No. 1 on the Billboard Hot 100. "Unconditionally", the album's second single, was made available on October 16, 2013, while the third track "Dark Horse" was released two months later.
In the February 2014 issue of GQ magazine, the singer-songwriter opened up about her body image. According to the singer, she did not rely on any cosmetic procedures to get the body that she has now. Perry said: "I lay on my back one night and looked down at my feet, and I prayed to God. I said, 'God, will you please let me have boobs so big that I can't see my feet when I'm lying down?'"
Through there have been rumors about her going under the knife to attain her current looks, the singer has since denied all these and insisted on being a natural beauty. "I've never had any plastic surgery," she revealed.