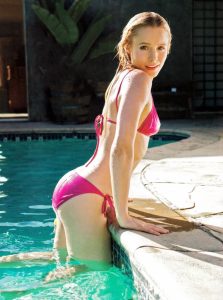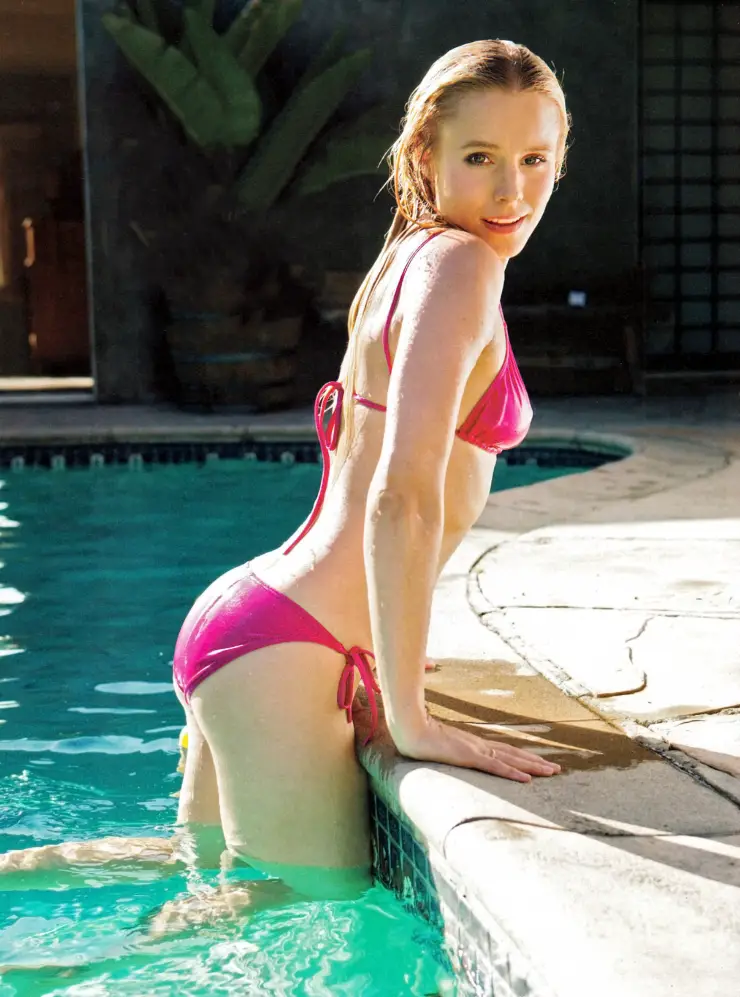 American actress and singer Kristen Bell first
performed on stage before turning to television. Once she did, she got her major break as the titular character on Veronica Mars. The show was a success and ran for three seasons. Her performance here was also praised. After Veronica Mars ended, she focused working in movies. Her role in the movie Forgetting Sarah Marshall also made her more famous. She has since starred in romantic-comedy films. This includes When in Rome and Couples Retreat. In the 2010s, she had notable roles in Burlesque, Scream 4, and Safety Not Guaranteed. She starred in the indie movie The Lifeguard and voiced Princess Anna in Frozen. She reprised her role in the movie Veronica Mars in 2014. Her most recent movie is 2016's Bad Moms. As of 2016, she stars on the sitcom The Good Place.
It is certainly surprising that the former Veronica Mars star now nears her 40s (she's 36 now). Standing at 5'1, Kristen has since maintained her slim figure. Even after giving birth to her 2 kids, the actress still looks slender. This is because the actress has since taken care of herself. From healthy eating to working out, she knows being healthy and getting a great physique comes from great physical and mental habits.
In an interview with Shape magazine, she said: " I would pass on to the next generation the importance of taking care of your body both inside and out." She said that feeling and looking healthy makes her manage her busy schedule more efficiently. She also added: "It's all about being respectful to yourself because long-term you will feel and see the difference, and everyone else will see it too." She has also shared how her cardio has improved. With this, she can go hiking completely without needed to turn back like she did before.