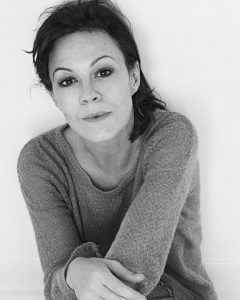 Helen McCrory debuted as an actress in an episode of the TV series Full Stretch. She next had her first movie role in 1994's Interview with the Vampire playing a small part. She later appeared with notable roles in The Fragile Heart and Trial & Retribution. In the 2000s, she played the title role in the miniseries Anna Karenina, after which she starred in the TV drama Rose Fitzgerald. She also played Rose Davies in the TV serial The Jury.
During this period, McCrory became more active on the big screen as well. She had performances in the feature films Hotel Splendide, Charlotte Gray, The Count of Monte Cristo, Enduring Love, Casanova, The Queen, Becoming Jane, and Flashbacks of a Fool. She then became known for her portrayal of Narcissa Malfoy in Harry Potter and the Half-Blood Prince. She reprised her role in Harry Potter and the Deathly Hallows – Part 1 and Harry Potter and the Deathly Hallows – Part 2.
Following this, she played Mama Jean in Hugo, Clair Dowar in Skyfall, and Queen Elizabeth I in The Bill. On television, she became widely known for her role as Polly Gray in Peaky Blinders, which she has been starring in since 2013. She also played Evelyn Poole (Madame Kali) in Penny Dreadful. Also recently, she starred as Emma Banville in the limited series Fearless and Kathryn Villiers in the BBC series MotherFatherSon.
The actress takes care of her overall wellness by eating right and staying active. But the Helen McCrory workout routine doesn't involve the gym. "I abhor the gym. I personally don't understand running on a machine, with a telly in front of you, surrounded by other people doing exactly the same thing," said the British star. So, how does she keep her figure toned and slender? She loves yoga and swimming! She walks a lot, too.