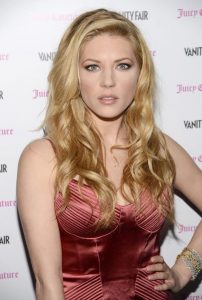 The Canadian beauty Katheryn Winnick is now a television staple. This all thanks to her remarkable portrayal of a female character in the History Channel series Vikings. From 1999 she has started her acting career, appearing on numerous TV shows. Her first recurring role was on the Canadian series Student Bodies. In the 2000s, she also mostly appeared in 1-episode roles. She also made some appearances in a couple of films. These are Going the Distance, Hellraiser: Hellworld, and Failure to Launch. She also had a small yet notable part in Love & Other Drugs. After her guest appearances on Nikita and Transporter: The Series, she began starring on Vikings. She plays the role of Lagertha on the show and has since become known for this portrayal.
Though the Vikings star is only a year shy of 40, it is apparent how she's maintained her incredible physique all these years. Aside from her wondrous genes, Katheryn credits her amazing figure to proper nutrition and her ability to fulfill her fitness needs. On Vikings, her role is clearly very physical, so she works out harder to fulfill the physical needs that the show requires from her. For one, the actress reveals her love for kickboxing. In an interview, she said: "It focuses your mind, and you have fun working out, so you don't necessarily realize you're working up a sweat."
It's also a fun fact that the actress knows martial arts. In fact, she has black belts in both Tae Kwon Do and karate. She revealed: "I grew up teaching self-defense and martial arts for women. It's a big passion of mine—teaching women how to defend themselves. I had my first martial arts school at 16. And three schools by the time I was 21." So, basically her workout is just kicking ass. She's been doing this since she was in her teens and she also revealed that her fighting skills had contributed to her getting the part of Lagertha on Vikings.