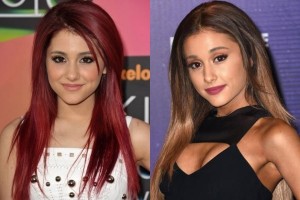 Career Beginnings and Television & Musical Success
Ariana Grande-Butera, famously known as only Ariana Grande, was born on June 26, 1993 in Boca Raton, Florida, United States. Though she began performing at a very young age, she was 13 when she took singing more seriously. In 2008, at age 15, she landed the role of Charlotte in the Broadway musical 13. The following year, she auditioned for the Nickelodeon show Victorious and got the part of Cat Valentine.
Her stint on the show from 2010 to 2013 earned her recognition among teenage audiences. After the series ended, she co-starred in her own show, Sam & Cat, still playing the role of Cat Valentine, starring opposite Jennette McCurdy as Sam. The show, however, only lasted one season, reportedly due to various reasons such as her alleged dispute with her co-star Jennette McCurdy, as well as her rising musical career.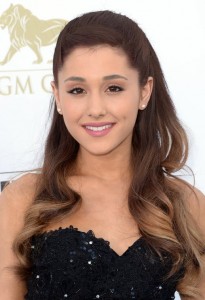 Speaking of her musical career, she released her debut album Yours Truly in August 2013. She recorded the said album for almost three years. The following month, it reached Number 1 on the US Billboard 200. Yours Truly generated the songs "The Way", its lead single, "Baby I", and "Right There". Around the same time, she also returned to television, playing the role of Amanda Benson in the TV movie Swindle.
In August 2014, her second album My Everything came out. Just like her first album, My Everything peaked at Number 1 on the Billboard 200. Its lead single, "Problem", featured rapper Iggy Azalea and ultimately became a hit song. Then came "Break Free", her second single where she collaborated with Zedd. She next worked with Jessie J and Nicki Minaj in the former's single "Bang Bang".
With her increasing popularity, she was the musical performer on Saturday Night Live on September 27, 2014 with actor Chris Pratt as the host. She then released the third single "Love Me Harder" in November that year, followed by the song "One Last Time". In early 2015, she had her first tour called The Honeymoon Tour where she performed in North America, Europe, and a few stops in Asia.
She will work on television again after being cast as a recurring character in the upcoming television series Scream Queens with Emma Roberts, Lea Michele, and Jamie Lee Curtis. She will also star in the upcoming movie Zoolander 2, starring Ben Stiller and Owen Wilson.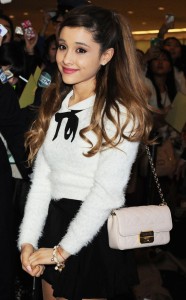 Has Ariana Grande had Plastic Surgery?
Hollywood is such an interesting place even 22-year-old Ariana Grande is suspected of going under the knife. Ever since her musical accomplishments had taken her career into the next level, the young actress-singer has been in the midst of rumors that she has had plastic surgery, which allegedly is the reason why her appearance has experienced a prominent transformation.
From being a television star to a full-pledged singer, Grande not only changed her hair, but also her overall presentation to the masses as an artist. With this, could it be possible that she also underwent a cosmetic procedure to complete her transformation? There are claims saying that Grande has had a rhinoplasty procedure.
Compared to her younger years, the former Nickelodeon star's current nose is remarkably more refined with the bridge of her nose appearing to have been sharpened by a really good plastic surgeon, where before, the bridge of her nose was a bit larger, all apparent in her previous photos. However, despite the persistent of these reports, Grande hasn't addressed such claims yet.