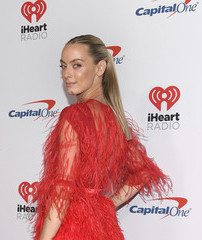 Hollywood star Rachel Skarsten started her entertainment career in her native Canada. Her first acting gig was in an episode of The Famous Jett Jackson back in 1998. That same year, she starred as Elizabeth "Bess" Lawrence in the television series Little Men. This marked her first starring role on television. After it ended, she starred in the television movie Justice. In 2000, she starred in the Disney TV movie Angels in the Infield, as well as guest-starred in Twice in a Lifetime.
Shortly after, she pursued a career in the US, landing the role of Dinah Lance in the TV show Birds of Prey. During this period, she made her cinematic debut with the 2002 film Virginia's Run. In 2005, she starred in the miniseries Category 7: The End of the World. The rest of the decade saw her performing in such films as Fear of the Dark, Jack Brooks: Monster Slayer, American Pie Presents Beta House.
In the beginning of the 2010s, Skarsten had recurring roles in Flashpoint, The Listener, and The L.A. Complex. Between 2013 and 2015, the actress also became known for her role as Tamsin in Lost Girl. After starring in the TV movie In My Dreams, she landed the role of Elizabeth of England in The CW's Reign. More recently, she played Poppy Langmore in Imposters and Alice / Beth Kane in Batwoman. In addition, she had performances in the movies Two Hands to Mouth, Fifty Shades of Grey, and Molly's Game.
Apart from a healthy diet plan, Rachel Skarsten keeps in shape with regular workouts. She doesn't follow any rigorous physical training as she likes to keep her routine simple. For her, taking it easy and living in moderation is the most effective outlook in health and beauty. "My mother never dieted, she encouraged us to live actively, to have everything in moderation and she always made sure to tell me how beautiful I was on the inside first," said the actress.