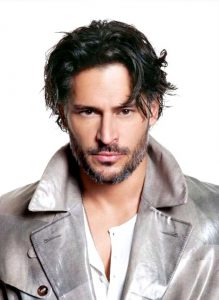 It was in 2002 that Hollywood actor Joe Manganiello got his start. He made his debut as flash Thomson in Spider-Man. He later made guest appearances in some shows. His first recurring role was as Brad Morris in How I Met Your Mother. He next joined the main cast of the show American Heiress as Solomon Cortez. After this, he became known for his recurring role as Owen Morello in One Tree Hill. He made his breakthrough in the 2010s thanks to his role of Alcide Herveaux in True Blood. This led him to land roles in major films, including What to Expect When You're Expecting, Magic Mike, and its sequel Magic Mike XXL. More recently, he voiced Hefty Smurf in the film Smurfs: The Lost Village. This year, he will star in the films Rampage and Drunk Parents.
Apparently, actor Joe Manganiello has got the ultimate ripped body. Surely, his physique helps him portray some of the roles he has on film and television. For instance, his role as a werewolf in True Blood required him to build more muscles, which is what he did. Nonetheless, muscle gain isn't all about weight training, at least not solely. Nutrition or one's diet is also essential when it comes to building a ripped physique. For this reason, the True Blood actor implemented a healthy diet plan that would help him maintain a healthy weight while also helping him pack muscles.
The actor's daily diet plan usually looks like this: For breakfast, he usually eats oatmeal and a protein shake. Sometimes he has a protein bar in the morning as well. Lunch typically involves chicken breasts, alongside corn and sweet potato. For snack, he has a protein shake with banana and creatine. He also eats in the afternoon. During this time, he has a steak with carrots or asparagus as well as some salad. He eats dinner at around 9 pm where he has chickn breasts and green beans.