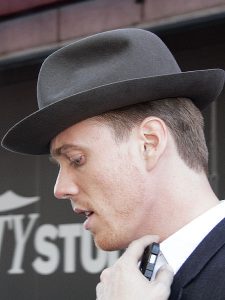 Hollywood actor Jake Abel had his career beginnings in the mid-2000s. During his initial years, he made guest appearances on the shows Threshold, The Suite Life of Zack & Cody, and Cold Case. He also appeared in the TV film Go Figure. His first notable role on television was as Adam Milligan/Michael in Supernatural. Afterward, he played Luke Castellan in the film Percy Jackson & the Olympians: The Lightning Thief. This was his first work in a major film.
For his performance here, he earned MTV and Teen Choice nominations. He next had a supporting role in the film I Am Number Four. He was one of the starring characters in the film adaptation of the novel The Host, gaining him wider recognition. He also reprised his role as Luke in the sequel Percy Jackson: Sea of Monsters. His most recent films were in Against the Sun, Good Kill, Love and Mercy, and Almost Friends.
His role in the movie The Host exposed him to a wider audience. His recent roles in movies also show that he's been working out since his body has gone more muscular and ripped. During his early works, the actor had a skinnier physique. It's not the case anymore as he's gotten into working out. On the other hand, he admits to working out on a regular basis not just to improve his body but to also make himself stronger and more agile. Exercising also helps him have a great mood.
In an interview, he said about working out: "I only work out because I have high anxiety, and if I don't I tend to… I say I'm like a border collie. If I don't have something to expend my energy, I chew the furniture. So it just helps me level out so I don't do copious amounts of drugs."