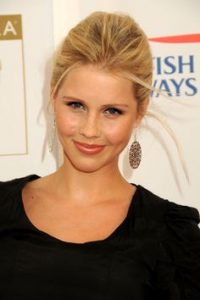 Australian star Claire Holt hit local television prior to finding her place in Hollywood. Back in Australia she was widely known for starring on the TV show H2O: Just Add Water. She made her debut in the straight-to-video film Messengers 2: The Scarecrow. Few years later and she starred in the TV movie Mean Girls 2. It's the sequel of the hit film Mean Girls. She became further known for her recurring role on Pretty Little Liars and The Vampire Diaries. She reprised her The Vampire Diaries role on The Originals. She also simultaneously stars on the TV series Aquarius. Her big screen debut was in the movie Blue Like Jazz.
Claire's career on American television gets more interesting. This is because she stars on two well-known TV shows. This, of course, secures mainstream recognition for her. Standing at around 5'6, Claire's presence on the screen cannot be ignored. Her slender figure and her beautiful face makes her remarkable. So, how does the Aussie actress maintains her slim physique? Healthy eating, of course. She tries her best to mostly eat nutritious food. This is not only to look radiantly gorgeous, but to also feel strong and reinvigorated. She knows that eating processed foods isn't good. For breakfast, she mostly has a bowl of oatmeal. She mixes this with almond butter. Also, fruits like berries or a peach are part of her morning meal.
She'll mix a bit of protein powder if she's extra hungry. Or if she's just worked out. She also has coffee in the morning. She prefers soy latte. For lunch, she also has a huge salad with salmon on top. Alternative is grilled chicken. She admits that she's eating less meat recently. So, she eats more quinoa and other vegetarian foods. For snacks, she has a piece of fruit or some vegetables. These are often cut up with hummus and guacamole. She also has protein bars for snacks. Her last meal of the day mostly consists of brown rice or quinoa. She mixes this with some stir-fried veggies. Other options are either some fish or some other kind of protein.