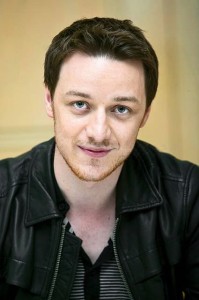 Scottish actor James McAvoy started his acting journey in the 1990s on both television and film. It only took him a few years to get noticed for his roles in a couple of well-known films with 2005's The Chronicles of Narnia: The Lion, the Witch and the Wardrobe as the first one. His performance in The Last King of Scotland released the following year was what made him really a star, for which he earned nominations. Further success on film did not take long, acting as lead in such movies as Atonement (it got him a Golden Globe nomination), The Last Station, and Wanted. 2010s became a more interesting period for James, landing the role of the younger Professor Charles Xavier in X-Men: First Class released in 2011, reprising it in X-Men: Days of Future Past in 2014. He also recently portrayed the titular character in 2015's Victor Frankenstein. In addition, James is also best known for his role on the television series Shameless from 2004 to 2005.
The handsome James McAvoy has already proven himself to be one of the versatile lot in Hollywood. His gut-wrenching performance in Atonement was one strong proof. Amazingly, he had also proven himself to be effective in action films as well, creating an impeccable chemistry with Angelina Jolie in Wanted. Aside from his good looks, the actor is also known for his lean bod, which, though not as bulked-up as other male actors, equally healthy and mesmerizing. First time he was challenged to physically train was for his role in Wanted where he had to perform several action-oriented scenes.
It was noted that for the said project, he wanted to look defined but not too huge to be able to portray his role of Wesley Gibson. Working with personal trainer Glenn Chapman, it was achieved through a series of training sessions consisting of sprint intervals with 20 seconds in-between, deadlifts, bent-over rows, chin-ups, and press-up intervals for the main scenes. The workout routine, though rigorous, was not exhaustive in nature. His personal trainer made sure he was properly rested in-between his training to achieve favorable results.