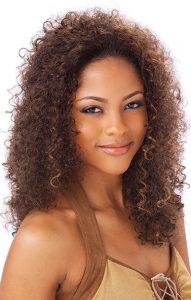 Hollywood star Jaz Sinclair started acting in 2009, debuting in the short film Into Dust. She next made her film debut in the 2011 feature A Race Against Time: The Sharla Butler Story. Her next work was in the documentary Masterclass, followed by another documentary VlogBrothers. In 2014, she had a one-time role on the television series Revolution. Afterward, she appeared in 3 episodes of Rizzoli & Isles as Tasha Williams.
In 2015, she had a role as Angela in the movie Paper Towns. This was her first notable work on the big screen. She later starred in the film When the Bough Breaks, released in 2016. At the same time, she had a 2-episode role on Easy as Amber. Her next television stint was as Beatrice Bennett on The Vampire Diaries. This year, she starred as Chloe in the film Slender Man. She also started starring as Rosalind Walker on the new Netflix series Chilling Adventures of Sabrina where she's part of the main cast.
The 24-year-old actress does not diet or at least does not use the term "diet". Instead, she just tries her best to eat healthily. She avoids processed and junk foods as often as possible and focuses on eating nutritious foods. She does so not only to maintain her slender figure but to also feel great from the inside out. In an interview, she got candid about her healthy lifestyle.
"I eat healthy because I like to but I try and stay away from the word diet in all its forms. I feel like rules are meant to be broken and the more rules you set for yourself, the more likely you are to break them. I think of the things that I can eat versus the things I can't eat," said the actress. Her diet plan mainly consists of lean proteins, whole grains, and lots of fruits and veggies.