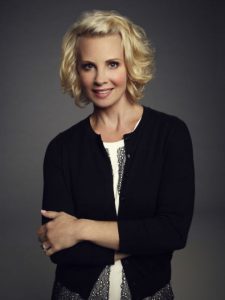 Hollywood actress Monica Potter got her break as the female lead in the action film Con Air. She next starred in the comedy-drama film Patch Adams. In the 2000s, she starred in the films Head Over Heels, Along Came a Spider and Saw. She then ventured on television where she starred as Lori Colson on Boston Legal. In the late 2000s she starred in the movies Lower Learning and The Last House on the Left. During the same time, she starred on the short-lived show Trust Me. In the 2010s she's widely known for her starring role as Kristina Braverman on the TV series Parenthood. She won a Critics' Choice Television Award for Best Drama Supporting Actress for her role on the show.
The actress may already be in her 40s, but she stays slender and fit. This is because she constantly follows a healthy lifestyle. This includes proper nutrition. Though she admitted she had a difficulty in losing post-baby weight, the actress ultimately succeed with her consistent hard work and dedication. She said in an interview: I tried every diet under the sun." Thankfully she found cookbooks that contained amazing recipes. Talking about the book, she said:
"She was all about no carbs whatsoever, so I'd eat a lot of zucchini noodles, like a fettuccine zucchini, or a lasagna made with these crepe-like egg noodles." She added: "You can have no sugar at all, which was a little extreme. You have to be committed to eating that way, but she's really knowledgeable, and the recipes were good." Basically, Monica starts her day with a light breakfast, like scrambled eggs or a smoothie. This is followed by salad or a sandwich later. She then eats heavier for dinner. In general, she incorporates lots of fruits and veggies into her meals.