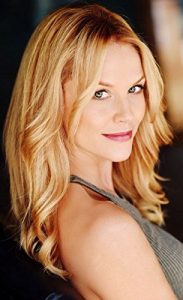 In 2005, American actress Ellen Hollman debuted in the TV series Sex, Love & Secrets. She next appeared in an episode of Malcolm in the Middle. She next appeared in the direct-to-video film Road House 2, as well as made her feature debut in 2006's Surf School.
The rest of the 2000s saw her landing one-time roles in the TV shows NCIS, The O.C., Criminal Minds, In Plain Sight, Weeds, and Numbers. She also appeared in the movies Asylum and Fling.
In the 2010s, Hollman gained recognition as Saxa in Spartacus: Vengeance and Spartacus: War of the Damned. During this period, she had performances in the films True Love and The Scorpion King 4: Quest for Power. In addition, she made guest appearances on CSI: Crime Scene Investigation, Lethal Weapon, and Six.
She then played recurring character Zypher in the AMC series Into the Badlands. More recently, she starred in the Hallmark TV movie Sharing Christmas, as well as appeared as Amelia Parsons Stone in 3 episodes of NCIS: New Orleans. Hollman worked in some low-budget films during this period, too.
The Hollywood star stays in shape by sticking to a healthy diet plan and consistently working out. The Ellen Hollman workout routine involves combined exercises. She also got more physically fit and even stronger for her role as a female warrior in Spartacus.
In an interview, the actress revealed that she actually performed her own stunts. And that's not all — she underwent a rigorous training that both improved her physique and strength.
"Aside from a hell of a lot of core work with MMA and knife fighting, I recently discovered hot yoga mixed with ballet and weights. That combo calls for a little bit of grace, a lot of sweat, and a few occasional tears," said the actress about her workout routine.