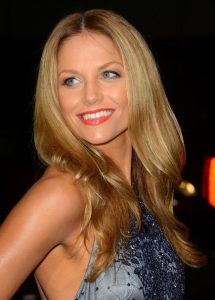 Hollywood star Ellen Hollman got her acting start in the mid-2000s. As she was in her initial acting years, she mostly landed one-episode roles in multiple shows. This includes Sex, Love & Secrets, Malcolm in the Middle, NCIS, and many others. She made her movie debut in Road House 2. Subsequently, she appeared in the films Surf School, Asylum, Fling, and Skateland.
In the 2010s, she became widely known for her role as Saxa in Spartacus: Vengeance and Spartacus: War of the Damned. She later starred in the movie The Scorpion King 4: Quest for Power. At the same time, she played recurring character Zypher in the series Into the Badlands. Her recent work on television was as Gloria Taggart in Six, as well as starring in the TV movie Sharing Christmas.
The 35-year-old actress stays in shape by eating healthily. She makes it a point to stick to a nutritious diet plan at all times. She knows for a fact that with her age, it's faster to gain weight and harder to lose it, so she's very cautious of what she eats. She generally avoids the consumption of processed and junk foods as they make them feel weak and just terrible, unlike healthy foods which make her strong and invigorated.
In an interview, she talked about her healthy eating habits. According to her, she starts her day right by eating a healthy breakfast. She said: "I prefer jump-starting the day with a Luna bar doused in almond butter. Not only are they loaded with essential nutrients for women, but Luna is a major supporter of the Breast Cancer Fund and Healthy Child Healthy World. I'll pair that with a cup of coffee–it's like jet fuel! That's my perfect breakfast." For lunch and dinner, she typically has chicken, fish and some salad. She also incorporates fruit and veggies into all her meals .