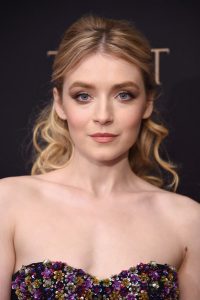 Sarah Bolger had her professional acting debut in 1999 as Helena Fitzgerald in the made-for-television film A Secret Affair. That same time, she appeared in the movie A Love Divided, which also marked her film debut. In the 2000s, she had roles in the TV shows The World of Tosh and The Clinic, as well as in the miniseries Stardust. At the same time, Bolger had performances in the movies In America, Tara Road, Stormbreaker, and The Spiderwick Chronicles.
Between 2008 and 2010, she portrayed Mary Tudor in The Tudors. The Irish star then became widely known for her role as Princess Aurora in ABC's Once Upon a Time, which she played recurrently between 2012 and 2015. She simultaneously had roles in the films The Moth Diaries, From Up on Poppy Hill, Crush, As Cool as I Am, and Kiss Me. In 2015, she had roles in the films My All American, The Lazarus Effect, and Emelie.
Back on television, she starred as Jade in the AMC series Into the Badlands, which she starred in from 2015 and 2017. Subsequently, she starred as Anna Silk in the Starz series Counterpart. She also joined the main cast of the Sons of Anarchy spin-off Mayans M.C. as Emily Thomas. Her latest film roles were in 2018's End of Sentence and A Good Woman Is Hard to Find.
Sarah Bolger keeps her body fit and slender by eating right and working out. While she doesn't follow a strict fitness regimen, she makes sure she exercises on a regular basis. Her workout routine is pretty simple, which involves a combination of cardio, yoga, Pilates, and stretches. She doesn't want to overdo it so she just takes her physical training simple. Apart from this, Bolger also lives an active lifestyle. Being an actress, for starters, gets her on the go. The more movements, the better for her body.