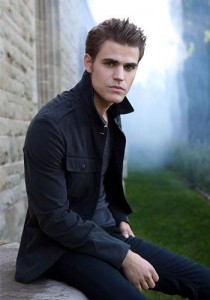 American actor Paul Wesley works prolifically in the entertainment industry, not only as an actor but also as a director and producer. Beginning his career in the 1990s on television, he got his first starring role in the 2000s, first with Wolf Lake, followed by American Dreams, and then Everwood. He became less active in the mid 2000s with only a few roles on film and a couple of one-episode parts on TV. But after his recurring roles in Army Wives and 24 in the late 2000s, he got his break in The Vampire Diaries, in which he plays one of the male leads. The show being a long-running one and its popularity among fans made Paul's success the more exciting. In addition, he's also acted in a few recent movies, such as in Before I Disappear and Amira and Sam.
The television hottie is now a popular name and face mostly among female fans. Aside from his remarkable facial features that makes his masculinity even more prominent, Paul has an amazing body characterized by his lean and strong physique. Although he's not all bulked up like other actors, Paul looks good standing at 5'11. He may appear as a dude with an average-looking body, but you'll be surprised with he takes care of himself. For one, Paul mostly focuses on doing strength training and cardio exercises.
The former is responsible for increasing his muscles as it intensifies the body's fat burning process at the same time. Through this, Paul was able to achieve his lean body without gaining weight. As part of his cardio workouts, the actor is fond of swimming and running. Interestingly, Paul focuses on the intensity of his workouts rather than the time spent doing them. Most of the time, he only spends 20 minutes on cardio and only three thrice per week. Aside from his physical exercises, Paul engages himself into meditation as a way of relaxing his mind.