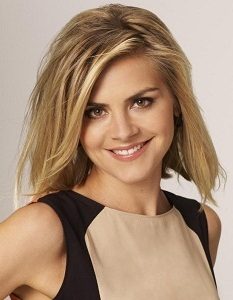 It was in 2006 that Eliza Coupe began acting. She made her debut in a short film. Following this, she started her active film and television career. She made her first film appearance in I Think I Love My Wife. Meanwhile, on television, she landed her first notable role as Gaylor Shakespeare in the series 12 Miles of Bad Road. She later gained attention for playing Denise Mahoney in Scrubs. After this, she had roles in the films What's Your Number? and Shanghai Calling.
She later landed the role of Jane Kerkovich-Williams in the short-lived series Happy Endings. She reprised her role in the web spin-off Happy Endings: Happy Rides. Subsequently, she appeared as Marissa McClintock in 4 episodes of House of Lies. At the same time, she got the lead in the short-lived series Benched. She went on to have recurring parts in the shows Casual and The Mindy Project. More recently, she plays recurring character Hannah Wyland in the ABC series Quantico. She also joined the main cast of the new Hulu series Future Man playing the role of Tiger.
When it comes to her health and fitness, the television star is well-disciplined. For one, she has a clean diet, mostly because of many food allergies. Of course, she also needs to exercise to stay in shape. But Eliza is not into intense gym workouts. She prefers the ones that can be relaxing to both her body and mind, which is why she prefers yoga, stretching, and other forms of meditation exercises.
As a matter of fact, these are part of her morning routine. She said she wakes up at 4 in the morning just to do yoga. "It's more about breathing and stretching than working out. If I don't front-load the day with time to myself, life will get too busy", she said in an interview. Growing up with athletic brothers had always given her the pressure to work out as much but now she knows it's all about the relaxation of the body and the mind.