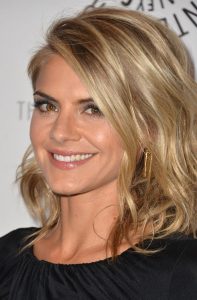 Hollywood actress Eliza Coupe had her career beginnings in the late 2000s. During her beginnings, she had a role in the film I Think I Love My Wife. She also appeared in the shows Flight of the Conchords and Unhitched. Her first notable role was as Gaylor Shakespeare in the series 12 Miles of Bad Road. She later became known for her recurring role as Denise Mahoney in Scrubs.
In the 2010s, she appeared in the movies What's Your Number? and Shanghai Calling. She also became widely known for her role as Jane Kerkovich-Williams in the sitcom Happy Endings. She reprised her role in the spin-off web series Happy Endings: Happy Rides. After its cancellation, she played the lead in the short-lived series Benched. She later had recurring parts in Casual and The Mindy Project. Since, 2015, she's been starring as Hannah Wyland in the new series Quantico. In 2017, she starred in the movie Naked.
The 36-year-old actress sticks to a vegan lifestyle. This is how she stays fit and nourishes her body. She revealed that she's been a vegetarian since she was a kid and has since gone vegan as she was growing up. One of the reasons she's gotten herself to get rid of meat and animal products is her food allergies and intolerances. "I have the digestion of an infant as a 36-year-old, and I want to know how I can remedy that," she said in an interview.
In the present, she loves veggies and fruits, especially blueberries. She said: "I'll eat three huge bowls of blueberries a day, just because I love them and it's very hard for me to find a quantity of food that I can digest. She also swears by the health benefits that this tiny fruit has on her body. She said: "You feel like a million bucks eating fruit, and blueberries are good for your telomeres, your aging barometer. The moment you're born they start shrinking, and blueberries increase them. I have had more people tell me that I look younger. I'm f—king Benjamin Button on blueberries."