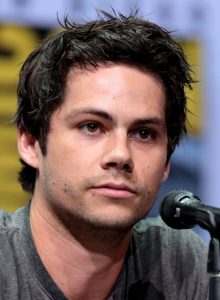 Dylan O'Brien had his career beginnings in 2011, debuting in the short film Charlie Brown: Blockhead's Revenge where he played the title role. That same year, he also had his first television role as Stiles Stilinski in Teen Wolf, which also became his breakthrough. The series aired on MTV from 2011 to 2017, gaining him mainstream prominence.
He also made his film debut in High Road around this period. While on Teen Wolf, the actor starred in many other films, including The First Time and The Internship. He also played the lead role of Thomas in the 2014 movie The Maze Runner. The success of the movie led to two more sequels: Maze Runner: The Scorch Trials and Maze Runner: The Death Cure, which further cemented his success on the big screen.
He also starred in the films Deepwater Horizon and American Assassin, the latter of which he portrayed Mitch Rapp. In 2018, he was the voice of the titular character in the film Bumblebee. This year, he starred in the feature films The Education of Fredrick Fitzell and Love and Monsters. O'Brien had also guest-starred in the TV shows New Girl, Weird City, and Amazing Stories. To add, he'll star in the upcoming movie Infinite.
Dylan O'Brien's workout routine depends on roles he's currently playing. For instance, his role in The Maze Runner had him doing exercises involving his legs to get in shape for all those running he had to do. "I had to get my legs in shape so I had a base for doing the running scenes 12, 13 times in a row," said the actor. As for his role in American Assassin, he underwent extensive training to prepare for his character. Apart from intense workouts to bulk up, doing more weights and combining them with cardio, he also learned martial arts. Overall, all these physical intensity not only trained his body but also his mind.