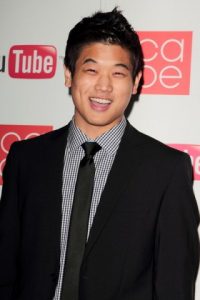 Hollywood actor Ki Hong Lee debuted as an extra in 2010, appearing in the film The Social Network. He next acted in some short films, as well as had his first television role in an episode of Victorious. In 2011, he starred as Paul in the short-lived series The Nine Lives of Chloe King. He then guest-starred in New Girl, Blue Bloods, and NCIS.
His breakthrough role came in 2014, starring as Minho in the film The Maze Runner. The movie was a commercial success, leading to two more sequels. He reprised his role in these sequels: Maze Runner: The Scorch Trials and Maze Runner: The Death Cure. He has also had performances in the movies The Stanford Prison Experiment, Everything Before Us, The Mayor, Wish Upon, and The Public.
In 2020, he starred in the movie Looks That Kill and had a voice role in Spider-Man. Back on the small screen, he played the recurring character of Dong Nguyen in Unbreakable Kimmy Schmidt. He also had a one-time roles in the television shows The Whispers and Whiskey Cavalier. In addition, Lee has also worked on stage, more short films and lent his voice for a video game.
For his role in The Maze Runner films, Ki Hong Lee underwent physical training to prepare for his character. He and some of the cast also revealed that they did most of the stunts they did for The Scorch Trials. "Two weeks before production we would train with a stunt team," said the actor. "They had us doing parkour, they had us doing laps, runs, sprints—all in sand."
When he's not training for a role, the actor's workout routine is pretty simple. It's mostly cardio since he likes running and swimming. He does the occasional weights when needed for certain roles but he usually swears by basic exercises.