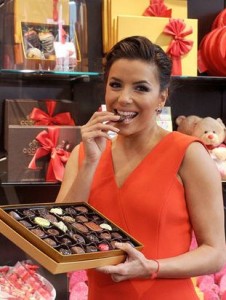 American star Eva Longoria was already in her 20s when she decided she wanted to pursue acting for real. She made her debut on television with one-episode roles before landing a main role in a soap opera in 2001. After her role on the soap ended in 2003, she was cast for a starring role in what would become a hit show Desperate Housewives, which she played from 2004 to 2012, running for eight seasons. For her performance, she earned a Golden Globe nomination for Best Actress in 2006. This also cemented her to fame. While on the show, she simultaneously acted in a couple of movies such as in The Sentinel and The Heartbreak Kid, among others. As of 2015, she stars as the lead role in the American sitcom Telenovela. Her most recent work on the big screen were Frontera and Visions, released in 2014 and 2015, respectively.
The 40-year-old actress is no doubt still looks fabulous despite her age. She also has a toned and lean figure that is highly prominent despite her short stature (she's only 5'2). Being a television staple for many years now, her fans are curious as to what she stays in shape despite her busy career. For one, she maintains her healthy eating habits by cooking her own organic food at home than eating out. In this way, she stays away from overeating and consuming meals or snacks that are high in calories.
For breakfast, she typically has egg whites and fruit, or some sugar-free cereal with fresh berries. For lunch, she usually has grilled chicken breasts combined with spinach and avocado with a dressing of olive oil vinaigrette. She continues eating healthy meals towards dinner time, in which she has chicken and brown rice. Another option for dinner are salmon and grilled asparagus. In between meals, she munches on raw almonds, cottage cheese, vanilla yogurt, cucumber slices, and fruits for snacks.